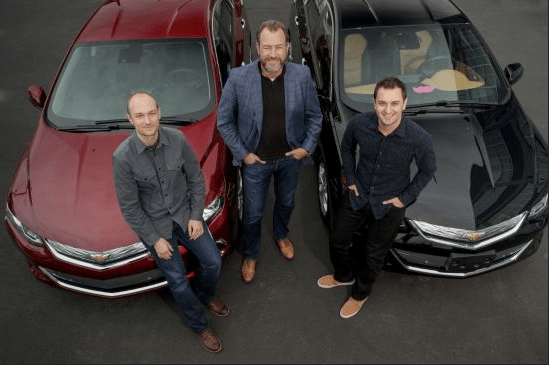 U.S. rideshare company Lyft and General Motors (GM) are expanding their Express Drive short-term vehicle access program to California and Colorado, according to a release from GM. As part of the expansion, Express Drive will now add the all-new 2017 Chevrolet Bolt electric vehicle (EV) and the extended-range electric 2016 Chevrolet Volt to its offerings.
GM says that Express Drive's California members will have access to vehicles from the largest EV fleet in ridesharing, including the Bolt and Volt, beginning in San Francisco in the summer and in Los Angeles by the fall. Express Drive will launch operations in Denver by this fall.
In San Francisco, Los Angeles and Denver combined, the over 130,000 individuals who applied to become Lyft drivers but didn't have qualifying cars will now have the opportunity to drive on the platform.
According to GM, the expansion follows launches in Chicago; Boston; Washington, D.C.; and Baltimore.
"Expanding Express Drive provides opportunities to hundreds of thousands of new potential Lyft drivers and continues to make car ownership optional for both drivers and passengers," says John Zimmer, Lyft's president and co-founder. "We are also excited to be adding electric vehicles to Express Drive, which is an important milestone for Lyft and the industry."
"The Chevrolet Bolt EV and Volt are a perfect fit for ridesharing, offering very low operating costs and a wide range of connectivity features for both drivers and passengers," says GM President Dan Ammann.