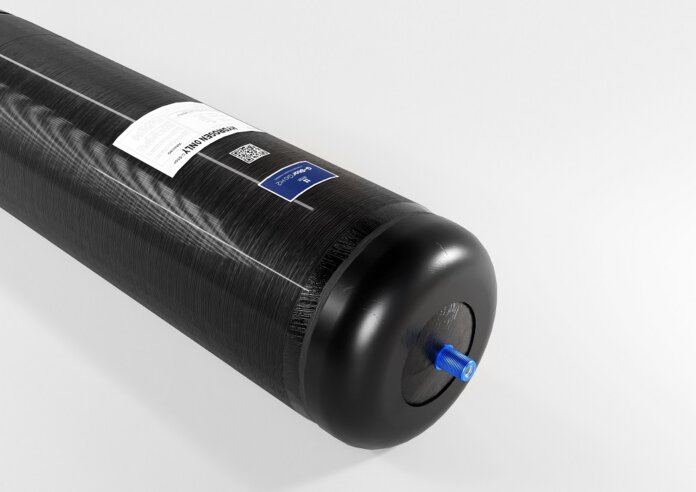 Luxfer Gas Cylinders has introduced the G-Stor Go H2 hydrogen high-pressure cylinder utilizing Type 4 technology.
Designed with high volumes and lightweighting in mind, this highly engineered cylinder features a polymer liner and is capable of storage pressures up 350 bar (5,000 PSI). The G-Stor Go H2 features a boss-to-liner interface that results in minimal permeation and is ideal for fuel-cell transit buses, heavy-duty trucks, vans and more.
"This cylinder is the result of a strategic development partnership with multiple end users who develop and manufacture state-of-the-art compressed hydrogen-storage systems for fuel cell and bulk gas transport applications," explains Howard Mead, vice president and general manager of Luxfer Composite.
Three sizes of the G-Stor Go H2 are available, ranging from 14.5 to 19.1 kgs of hydrogen storage. Dimensions range from 26 to 27 inches in diameter and 90 to 108 inches in length.