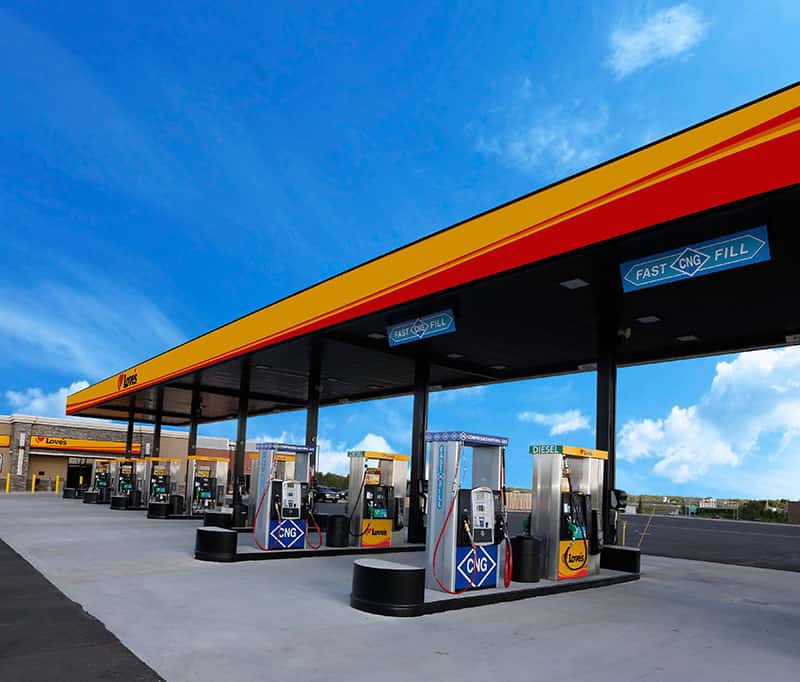 Love's Travel Stops has finalized an agreement to purchase compressed natural gas (CNG) company Trillium CNG. Love's customers now have access to the 37 acquired Trillium stations. Combined, Love's and Trillium will now operate 65 public-access CNG facilities.
Trillium customers can take advantage of Love's service offerings, such as the My Love Rewards loyalty program, Love's Truck Tire Care, Love's financial services and Love's 28 existing CNG locations. The addition of Trillium CNG to Love's portfolio more than doubles its CNG fueling station network. Love's first announced the deal to buy Trillium last month.
"This acquisition shows Love's has a long-term commitment to CNG," says Frank Love, co-CEO of Love's Travel Stops. "Together with Trillium, we can help new and existing customers extend their commitment to CNG. We will continue to make investments in the alternative fuel industry to give customers more access to a cleaner-burning fueling solution with a stable cost."
In an unrelated deal, ampCNG recently bought out 17 other Trillium CNG stations in which it was a shareholder.
Trillium CNG provides fuel for thousands of natural gas vehicles daily and delivers more than 55 million gallons of CNG per year.