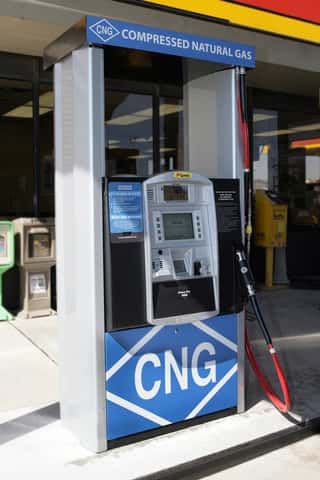 Love's Travel Stops has opened a fast-fill compressed natural gas (CNG) refueling facility on Interstate 40 at the Morgan Rd. exit in Oklahoma City – Love's first site designed for Class 8 trucks.
Last year, the company began working with Chesapeake Energy to roll out CNG refueling for light-duty and consumer vehicles at various Oklahoma locations. Going forward, Love's will have its sights set on more fast-fill CNG facilities for heavy-duty trucking.
'We are monitoring demand for CNG and are looking to expand the availability of fast-fill CNG at our Oklahoma and Texas travel stop locations,' says Tom Love, founder and CEO of Love's Travel Stops.
The company is also pursuing CNG for its own 300-truck fuel delivery fleet. In fact, Love's is currently testing the new 11.9-liter natural gas engine from Cummins Westport, which is set for production early next year.
Photo courtesy of Love's