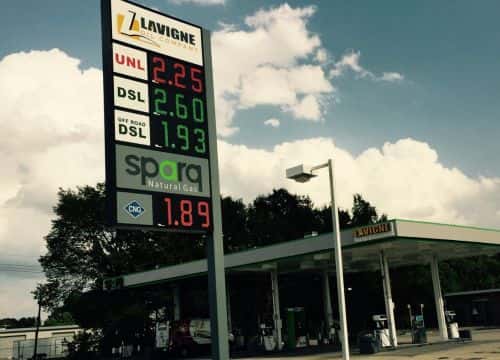 Louisiana Clean Fuels members Sparq Natural Gas and Entergy, along with Lavigne Oil Co., have completed site upgrades and facility improvements at an existing compressed natural gas (CNG) fueling station in Baton Rouge, La.
Last November, Sparq announced it was spearheading the upgrade and expansion of the CNG site, which is owned by Lavigne Oil Co. Sparq says the newly commissioned project, located at 8968 S. Choctaw Dr., marks the first CNG station publicly accessible to Class 8 heavy-duty vehicles in South Louisiana.
The scope of work included the removal of the existing compressors and associated infrastructure (which had been in place since 1996) and the installation of modern components.
The Sparq/Lavigne station now features a 200 hp compression package from ANGI, two Gilbarco Encore dispensers (one heavy-duty hose and three light-duty hoses), a dryer from PSB Industries, and on-site CNG storage vessels manufactured by CP Industries. Meanwhile, the Entergy pipeline has been improved for faster pressure and flow.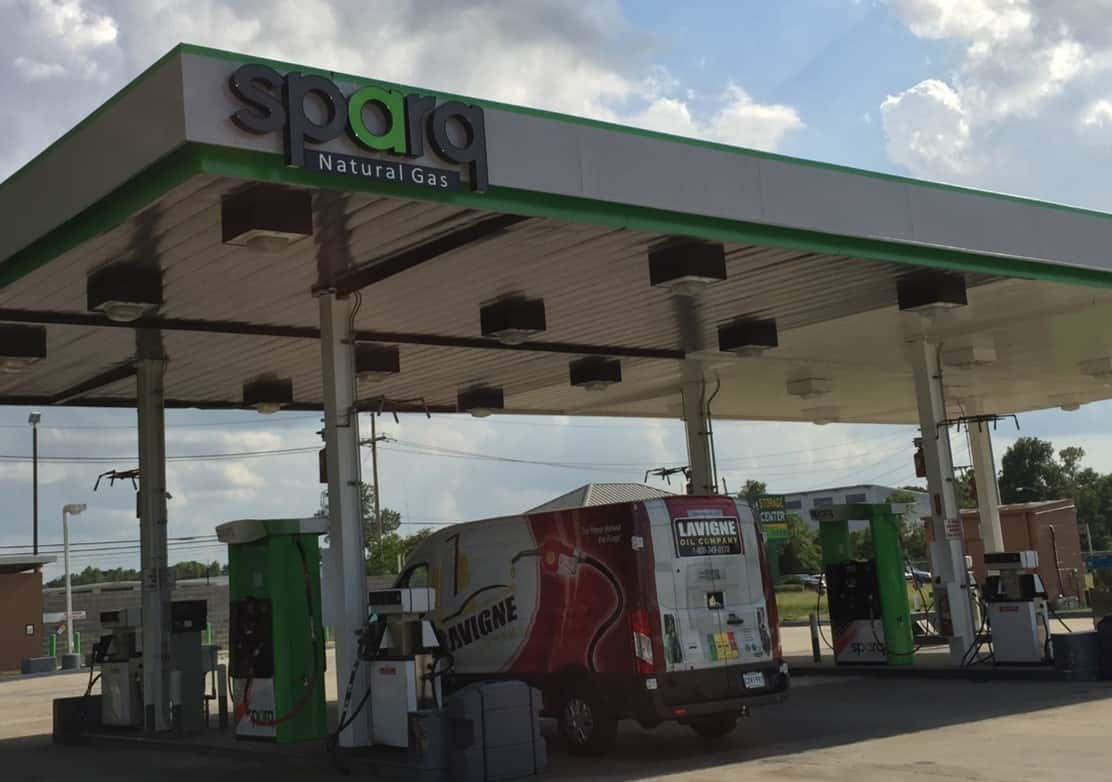 "CNG fueling stations encourage regional economic development and clean transportation," comments Norman Herrera, CEO of Sparq Natural Gas. "CNG is a cleaner, affordable, Louisiana-produced alternative to petroleum fuels."
"This station opening marks great progress for alternative fuels in Louisiana," adds Ann Shaneyfelt, executive director of Louisiana Clean Fuels. "Seeing these stations pop up in our state is going to show companies in our area that CNG and other alternative fuels are a viable option."
According to Sparq, AT&T, Republic Waste, Waste Management and Core-Mark are among the several businesses, as well as county and state entities, that are converting their fleets to CNG vehicles in the greater Baton Rouge area.
Furthermore, Sparq notes the company recently partnered with Stephe Yborra, a long-time natural gas vehicle industry veteran, to hold a CNG Educational Briefing in Baton Rouge.
Â
Yborra, who formerly served prominent roles at NGVAmerica and the Clean Vehicle Education Foundation, recently launched Yborra & Associates LLC.
According to Sparq, the event shared the CNG story with attendees from the trucking sector, government, dealerships and conversion companies. Sparq says it plans to continue to engage Yborra's services to further promote its station development.