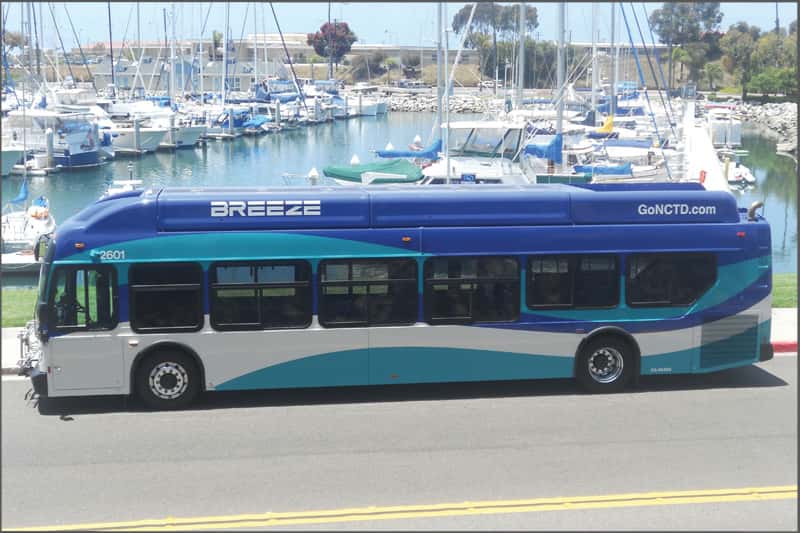 New Flyer of America has announced that Long Beach Transit awarded it a contract for up to 129 heavy-duty, 40-foot Xcelsior compressed natural gas (CNG) buses.
The contract includes a firm order for 40 Xcelsior XN40 buses valued at approximately $22 million, with options for an additional 89 units over the next five years. The initial order will replace older vehicles in Long Beach Transit's current fleet with new fuel-efficient Xcelsior XN40 buses.
Long Beach Transit currently serves over 28 million annual riders with a fleet of 249 vehicles in fixed-route service in the Orange County and Los Angeles County areas.
LA Metro recently signed its own deal with New Flyer for up to 350 CNG-powered buses.