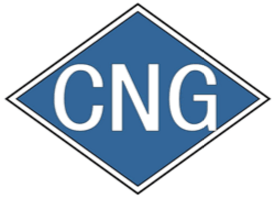 Lincoln Educational Services Corp., a specialized technical training provider, will begin offering training in compressed natural gas (CNG) systems as part of an expanded diesel career training program at its campus in Denver.
According to Lincoln Educational Services, the enhanced curriculum will increase graduates' skill sets and open doors to more career paths in their job search.
"Alternative fuel systems like compressed natural gas, CNG, are the environmentally friendly future of the diesel and transportation industry," says Lincoln's president and CEO, Scott Shaw. "Our partners in the diesel and truck industry are increasingly turning to these alternative fuels in order to increase the efficiency of their fleets and become more environmentally conscientious. The versatile alternative fuels industry has become critical to the nation's economic future, and Lincoln Tech aims to provide the skilled technicians to sustain it."
The recent demand for cleaner technology is dramatically changing how diesel trucks, buses and other machines operate. Vehicles are more efficient and have less of an impact on the environment – even large trucks can now run at top efficiency, while also cutting down on emissions and pollution.
"Lincoln students are training and preparing for the future of compressed natural gas fuel systems," says Steve Buchenot, Lincoln Tech's group president. "Colorado is one of the leading states in this field. Natural gas fields such as CNG are clean, abundant and inexpensive. Based on industry advisor comments, we expect that they will be sought by fleets, manufacturers and vehicle service providers, thanks to their advanced knowledge in this expanding field."
Through the Diesel & Truck with Alternative Fuel Technology training program, students will receive hands-on training with diesel engines, brakes, fuel systems and more. They will build skills for disassembling and reassembling engines, inspecting all system components, applying safety and maintenance procedures for CNG fuel systems, and working with the science behind CNG.