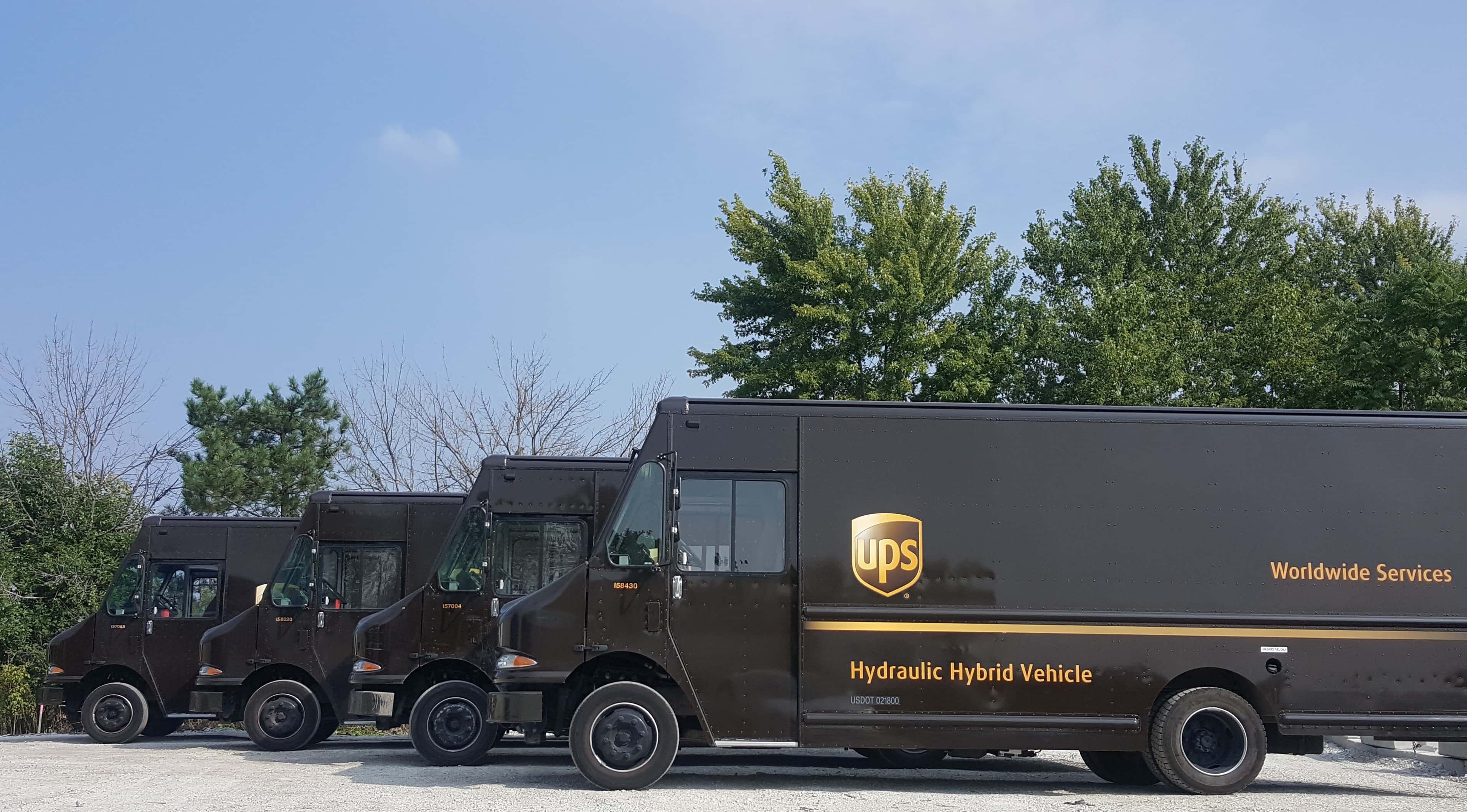 Colorado-based Lightning Hybrids says it has received an order from delivery company UPS for 50 hydraulic hybrid delivery trucks to support its Chicago fleet.
The hybrid systems were partially funded by Drive Clean Chicago, a program that aims to accelerate the adoption of alternative fuel vehicles and infrastructure in the city, the company says.
According to Lightning Hybrids, the first of the hydraulic hybrid systems – parallel hydraulic hybrids that have no electric batteries but instead apply a hydraulic system to the vehicle driveline to regenerate braking energy – was commissioned last week. The hydraulic pumps and a lightweight accumulator brake the vehicle, store the braking energy and then use that energy to provide power to the wheels, thus saving fuel and cutting harmful emissions, purports the company.
The company says the systems are converting Freightliner MT-55s with gasoline engines into cleaner and more fuel-efficient delivery trucks. In addition, they provide additional torque and reduce engine stress on the vehicles, allowing UPS to use less expensive gasoline engines rather than diesel engines, substantially reducing NOx emissions in the process.
Lightning Hybrids says UPS first trialed the product with a six-month pilot in 2014 that demonstrated 100% hybrid system uptime, leading to additional trials, including a trial in the U.K. that is currently underway. Fuel-efficiency gains ranged from 18% to 34% during the pilot.
UPS expects a return on investment in one to two years.