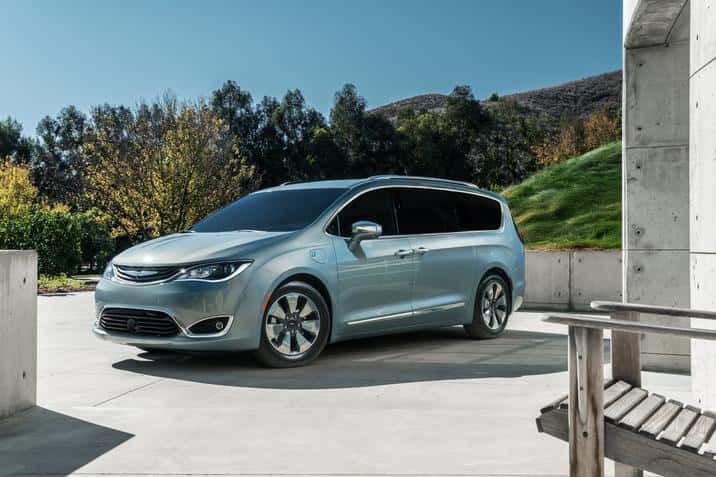 South Korea's LG Chem has announced a deal worth hundreds of millions of dollars to provide electric vehicle (EV) batteries to Fiat-Chrysler Automotive (FCA), reports Reuters. The first batteries will go to the recently announced 2017 Chrysler Pacifica plug-in hybrid minivan, and LG Chem adds that it expects to serve more orders from Fiat-Chrysler in the future.
The batteries will be built at LG Chem's Holland, Mich., factory, which already provides batteries to GM for the Chevrolet Volt plug-in hybrid and the upcoming Chevrolet Bolt EV, as well as the Ford Focus Electric.
FCA's only plug-in vehicle, the battery-electric Fiat 500e, utilizes a 24 kWh lithium-ion battery built by Bosch. FCA recently revised its future product plans to include hybrid versions of the Jeep Wrangler and Ram 1500 pickup while simultaneously dropping its compact cars, the Dodge Dart and Chrysler 200.
LG Chem has also signed battery deals with the Volkswagen Group and Daimler in the past year, and it could soon surpass Tesla battery supplier Panasonic as the largest supplier of EV batteries in the world.