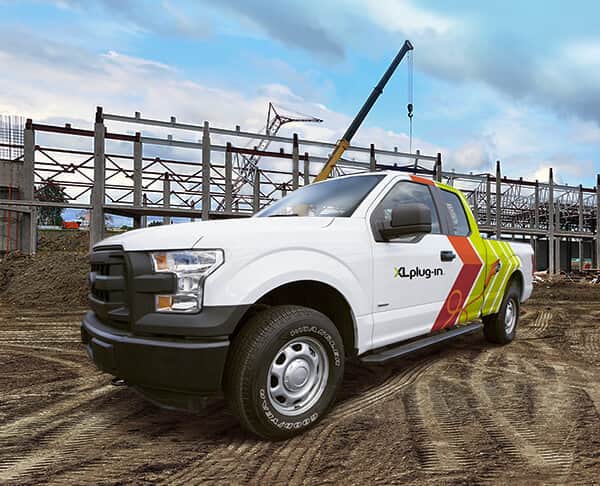 Knapheide Manufacturing Co. will soon be a ship-thru installer of XL Hybrids' XLP plug-in hybrid electric (PHEV) upfits on Ford half-ton pickup trucks.
Knapheide, which recently attained status in Ford's eQVM program, will begin installing XLP technology on model-year 2017 and 2018 Ford F-150 trucks in the fourth quarter. The company will handle the upfits in its Kansas City, Mo., location.
The eQVM designation is an offshoot of Ford's Qualified Vehicle Modifier program that covers vehicle electrification solutions. With the eQVM status, vehicles that are modified to include the XLP PHEV system will still carry Ford's OEM warranty. Moreover, fleets will receive a three-year, 75,000-mile warranty from XL Hybrids on the XLP powertrain.
"We look forward to working with XL Hybrids to market and deploy both their HEV and PHEV products to our fleet customers, resulting in real vehicle lifecycle cost-reduction from fuel and maintenance savings," says Chris Weiss, vice president of engineering for Knapheide.
"Knapheide has performed XL Hybrids system installations on a range of Class 2 vans and Class 3 and 4 cutaways for major national and municipal fleet customers," adds Bo Knapheide, senior vice president of distributor and fleet operations. "Now that we are adding the capability of performing ship-thru installations of plug-in hybrid electric systems from XL Hybrids, we expect the pace of growth to increase as more and more utility and municipal fleets seek electrification options."