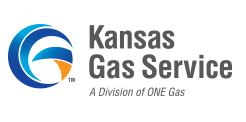 Kansas Gas Service, a division of ONE Gas Inc., has announced the launch of a compressed natural gas (CNG) rebate program for its customers, promoting CNG as a transportation fuel in Kansas.
Through the new program, Kansas Gas Service customers can receive a $1,000 rebate for the cost of converting or purchasing a dedicated or bi-fuel natural gas vehicle, the company says. This pilot program will be supported through a limited fund of $167,000, made possible by the Kansas City Regional Clean Cities Coalition.
"This rebate program is a great way to help our customers who want to take advantage of an environmentally friendly and cost-effective transportation fuel alternative," says Greg Phillips, ONE Gas' vice president of commercial activities.
According to the company, the CNG rebate program will go into effect for vehicle purchases or conversions made on or after Feb. 2, 2016. Rebates will be distributed on a first-come, first-served basis, until program funds are exhausted.