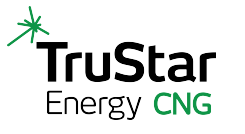 The Jackson Town Council in Wyoming recently approved the construction of a new compressed natural gas (CNG) fueling station to be built by TruStar Energy, according to a report from the Jackson Hole News & Guide.
Per the report, this station will be located at 4000 S. Highway 89, just south of Lower Valley Energy.
TruStar, a CNG fueling station owner, constructor and service provider in North America, has constructed over 140 CNG stations throughout the U.S. and Canada since 2009.
As reported, a board of stakeholders from Energy Conservation Works, Lower Valley Energy, Jackson Public Works, the Yellowstone-Teton Clean Energy Coalition and the valley's wastewater treatment plant unanimously selected TruStar over three other companies.
The project, totaling approximately $1.2 million, has been in the planning phase for three years. Now that it has garnered town approval, TruStar Energy will be able to break ground on the station in April.
This new CNG station promotes the use and sale of Wyoming natural gas and is intended to encourage people to purchase bi-fuel natural gas vehicles. According to the report, Executive Director of Energy Conservation Works Phil Cameron stated that several businesses and government agencies already employ natural gas-powered vehicles, and he expects more will come online in the near future.
Speaking to the council, Cameron said, "There are a number of fleets in town: Teton Conservation District, High Country Linens, Lower Valley Energy, the town of Jackson and a variety of other fleets have already made a commitment to purchase bi-fuel vehicles. Our location is pretty important to have a cohesive regional network."
The station is expected to be open to the public by July 2017.