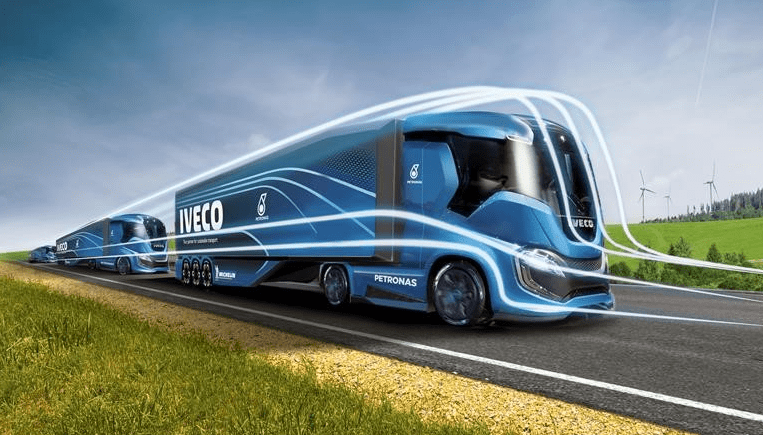 Iveco, a brand of CNH Industrial, says it has presented its Iveco Z Truck at the 2016 IAA International Trade Show in Hannover, Germany, in anticipation of the shift to green energy and autonomous driving in long-distance hauling.
According to Iveco, this new truck concept, designed in collaboration with CNH Industrial's design center and innovation department, takes a step into the future by anticipating the way alternative energy, new technologies and automated driving will change the role of a driver.
The concept vehicle is based on a heavy-duty truck running on bio-liquefied natural gas (biomethane), with conformable tanks, enhanced aerodynamics and a waste heat recovery system, to deliver long-haul transport with an autonomy of 2,200 kilometers and virtually zero CO2 emissions.
Iveco notes that the truck uses up to 33% less fuel, and the next-generation liquefied natural gas (LNG) engine develops 460 hp and 2,000 Nm torque, with a 16-gear automated transmission with Powershift in the upper gears.
The concept is protected by 29 patents.
Pierre Lahutte, Iveco brand president, commented, "With our focus on our values of sustainability, TCO, technology and business partnership with our customers, at Iveco, we have been working to constantly reduce the impact of our vehicles with alternative fuels such as bio-LNG and putting the driver and the customer at the center of our technological and design development. We are defining a future of long-haul freight transport that is totally sustainable – a vehicle that has zero impact on its environment, with zero emissions and zero accidents."