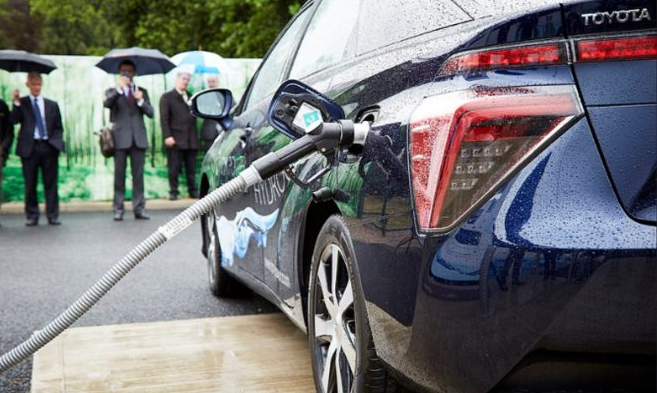 ITM Power, the energy storage and clean fuel company, says it has signed a fuel contract to supply hydrogen for 10 British pounds per kilogram with Arcola Energy, an engineering services business with expertise in hydrogen and fuel cell technologies and their use in transport applications, such as zero-emission fuel cell electric vehicles.
According to ITM Power, the fuel will be supplied from its growing hydrogen refueling infrastructure, partly funded by OLEV, FCH JU and InnovateUK. The company adds that this is a follow-on agreement to one signed with Symbio FCell and Arcola Energy to provide an integrated package of zero-emission commercial vehicles, on-site fuel and after-sales support for U.K. commercial fleet operators.
The fuel agreement provides a pass-through framework for the commercial fleet operators and gives them a secure fuel price to implement their business models, states the company.
Ben Todd, CEO and founder of Arcola Energy, comments, "We are delighted that we can now offer our commercial fleet operators a contract for hydrogen fuel. The price of £10 per kilogram for green hydrogen proves out many of our customers' business models and is the lowest-priced hydrogen in the U.K. Key to commercial deployment of hydrogen for fleet operators is a secure contracted price for the fuel, and so we are delighted to have signed this agreement, which can be passed through to our customers."
Graham Cooley, CEO of ITM Power, adds, "This agreement with Arcola, the exclusive importer of the Symbio FCell range-extended Renault Kangoo ZE van, is another step in building a portfolio of fuel customers."
Symbio FCell Kangoo H2 is a range extended version of the Renault Kangoo ZE and, with a full charge and tank of hydrogen, has a range of up to 250 miles.