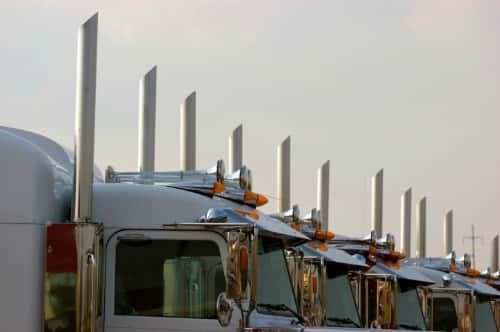 The Iowa Department of Transportation (DOT) is now accepting applications for the U.S. Environmental Protection Agency's Diesel Emission Reduction Act (DERA) grant program for diesel fleets in Clinton, Dubuque, Marshall, Polk, Pottawattamie, Story, and Woodbury counties.
As part of the Energy Policy Act of 2005, the grant program assists with the replacement of aging diesel equipment in fleets, including school buses, heavy- and medium-duty transit buses and trucks, and non-road engines, equipment, or vehicles.
The DOT says school districts, transit systems, or company fleet managers in any of the targeted counties should go to the DERA grant website to read the program information guide and find out more about the grant process.
Applications are being accepted through Dec. 15, 2017.
The current total grant amount available in Iowa is $233,504, but the state is considering using funds from the Volkswagen emissions settlement to qualify for additional DERA funds. If the use of Volkswagen funds is approved, the total available DERA funding would be $583,760.
The DERA grant program was formerly administered by the Iowa Department of Natural Resources but has been transferred to the Iowa DOT as of October.