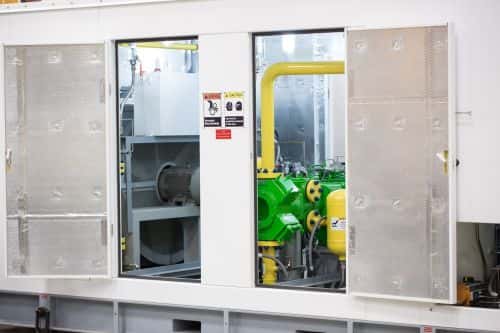 CMD Corp., a privately owned industrial equipment designer and manufacturer in Appleton, Wis., is now offering equipment and services for compressed natural gas (CNG) fueling stations.
The firm says it leverages 35 years of experience in designing and building industrial equipment to offer a complete array of CNG fueling station equipment, including site integration and planning, as well as services and parts – including a full-service, hands-free program that offers 24-hour monitoring and support to ensure uninterrupted fuel service. Additioanlly, CMD's mobile app allows users to monitor stations.
CMD's systems feature advanced PLC controls, inlet gas dryers, ASME storage tanks,
GE compressor systems, piping/tubing, and specialized booster or pressure reduction systems, where needed.
CMD is a certified GE compressor packager and offers a variety of compressor sizes, ranging from 75 psi to 400 psi. The company says it provides both fast-fill and time-fill fuel dispensing, along with data management systems for accurate fuel usage records.