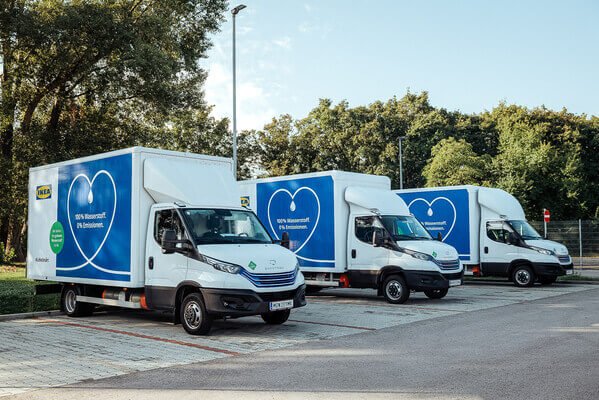 Quantron AG, a specialist in sustainable passenger and freight transport, has supplied QLI FCEV hydrogen fuel cell trucks to IKEA Austria.
IKEA notes that the trucks will be fueled with green hydrogen from energy supplier Wien Energie.
"By introducing the hydrogen trucks – as the first IKEA market worldwide – we succeed in Austria in taking a big step in implementing environmentally friendly processes. In this way, as a pioneer in the field of sustainable logistics, we want to show that a transformation to zero-emission delivery is already possible today," says Alpaslan Deliloglu, CEO and chief sustainability officer at IKEA Austria.
The fuel cell vehicles were developed in collaboration with Ballard Power Systems. The entire process from feasibility study to delivery took only 18 months, enabling the Quantron QLI FCEV to hit the road in record time.
Quantron Inside technology offers a user-friendly complete package with innovative e-axle, customized high-performance battery, fuel cell and tank system integration, and unique energy management and aerodynamics for maximum efficiency, the company says. One tank of fuel is sufficient for a range of up to 400 km, allowing distances of more than 500 km per day.
IKEA Austria plans to make 100% of its last-mile deliveries emission-free by 2025.