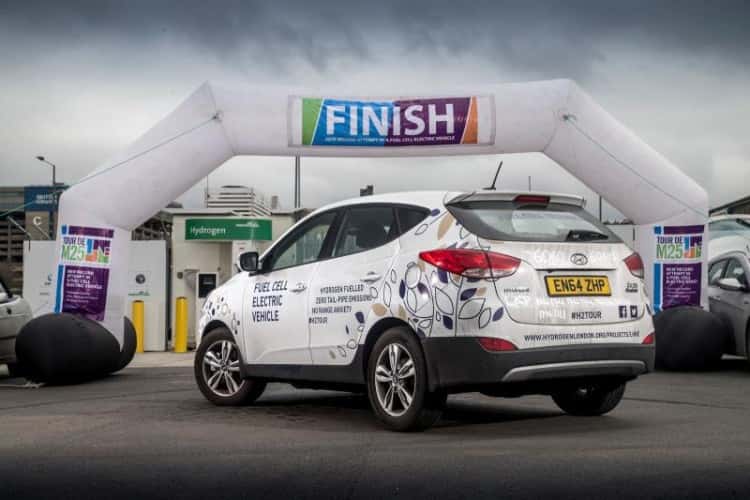 The London Hydrogen Network Expansion project has announced two new distance records for hydrogen fuel cell vehicles (FCVs). On a single tank of hydrogen gas, a Hyundai ix35 FCV traveled 400 miles, about 100 miles more than its estimated range.
Furthermore, over the course of six days, a Hyundai ix35 covered a total distance of 6,096 miles, averaging more than 1,000 miles per day.
These trials aim to demonstrate that hydrogen FCVs can be refueled quickly, allowing for much greater traveling distances compared with conventional electric vehicles. The only issue with FCVs is the lack of fueling stations. Currently, the U.K. hydrogen-fueling network consists of only four stations, though there are plans to add an additional eight stations over the next year.
The Hyundai ix35 is better known as the Tucson in the U.S. and is marketed with a driving range of approximately 300 miles per tank.