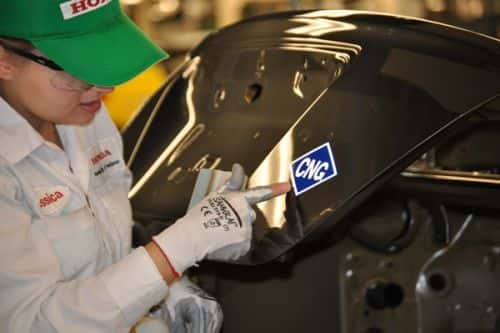 Honda of America Mfg. (HAM) is working with Trillium CNG develop a public-access compressed natural gas refueling station near its Marysville Auto Plant in Marysville, Ohio, located outside of Columbus.
The facility will be built on Honda property at the interchange of Route 33 and Route 739, which is within 20 miles of both I-70 and I-71. Trillium CNG is designing the station to initially include three fast-fill dispensers that can accommodate the refueling needs of CNG-powered Class 8 trucks, as well as a single dispenser for light-duty trucks and passenger vehicles. Trillium CNG will also operate the facility, once completed.
'A major barrier to our carriers and suppliers adopting the use of CNG as a fuel is the lack of convenient fueling stations close to Honda facilities,' says Jim Wehrman, senior vice president at HAM. 'By providing an accessible fueling option, we hope that our logistical partners will more closely consider the benefits of using CNG.'
HAM notes that this will be the first public CNG station located on Honda property in North America.