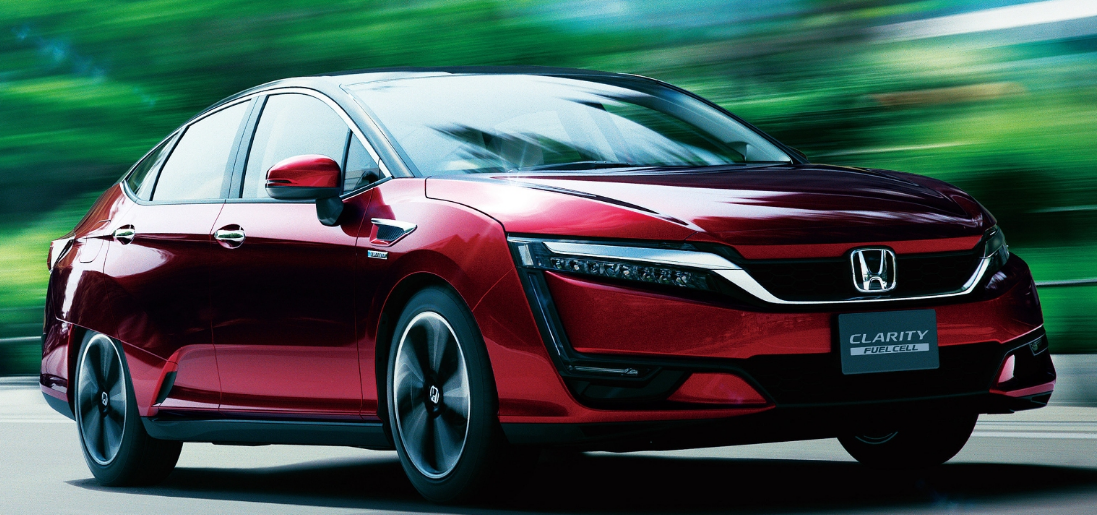 Along with several organizations across America, Honda is celebrating National Hydrogen and Fuel Cell Day by raising awareness of fuel cell and hydrogen technologies that can help to reduce greenhouse-gas emissions while increasing the nation's energy security.
Accordingly, Honda will introduce its new five-passenger, hydrogen-powered Clarity Fuel Cell sedan by the end of the year, beginning with retail leasing to customers in select California markets.
The automaker says the new Honda Clarity Fuel Cell will feature a driving range rating anticipated to exceed 300 miles, with a refueling time of approximately three to five minutes using 70 kpa refueling stations. The more compact fuel cell and integrated powertrain, comparable in size to a V6 engine, now fits entirely under the hood of the car.
The U.S. Senate provided official recognition of Oct. 8 as National Hydrogen and Fuel Cell Day last year in recognition of the atomic weight of hydrogen (1.008), raising awareness of the role fuel cell vehicles can play in the future of energy and mobility in America.
"Honda believes that hydrogen can play a critical role in addressing global climate change and accelerating progress toward a more sustainable, ultra low-carbon mobility future," said Steve Center, vice president of the Environmental Business Development Office at American Honda Motor Co. Inc. "We are excited to deliver the all-new zero-emissions Clarity Fuel Cell, a spacious, five-passenger fuel cell sedan with the range and refueling time of a conventional car."
Sales and marketing will begin through certified fuel cell vehicle dealers located in the Los Angeles and Orange County regions, as well as, for the first time, the San Francisco Bay and Sacramento areas, where the network of hydrogen stations has shown significant growth.