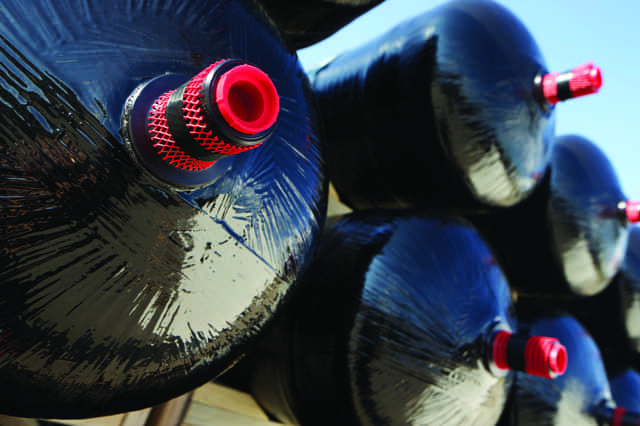 Hexagon Composites has launched a separate business unit for hydrogen storage and transportation systems.
The company says it has already taken a significant role in shaping the hydrogen storage industry with contracts supporting original equipment manufacturers, refueling station builders, and research laboratories in Asia, Europe and North America. Hexagon offers cylinders for passenger and commercial vehicles, ground storage, transportation and backup power solutions.
"Based on our proven Type 4 technology, hydrogen cylinders are some of our most future-oriented products," says Jon Erik Engeset, CEO of Hexagon Composites. "Hydrogen is a clean fuel that emits zero greenhouse gases in use. The establishment of a separate business unit is done to further strengthen our organizational capability to lead the development of a new high-growth market niche."
The new business unit will be reported as a segment in the company's high-pressure cylinders business area as of the first quarter of this year. Rick Rashilla, currently vice president of the global hydrogen team at Hexagon Lincoln, will head the new unit.