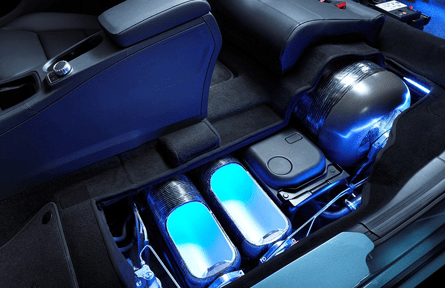 Hexagon Composites' wholly owned subsidiary Hexagon Raufoss says it has received an order from PT Autogas, an Indonesian conversion company for natural gas heavy-duty vehicles, transit buses and passenger cars, for 1,000 cylinders to be used in a compressed natural gas (CNG) conversion of several taxi fleets and government vehicles.
According to Hexagon, this shift to CNG is the result of a government oil-to-gas campaign aiming to reduce pollution and diversify fuel in the public transportation sector. Hexagon Composites claims that its cylinders are 30% the weight of steel, which reduces fuel consumption and extends range between refillings.
"Passenger cars with Hexagon Composites' cylinders may refuel with mobile refilling units that use SMARTSTORE gas transportation systems," says Ragnar Holthe, managing director of automotive for Hexagon Raufoss. "We are committed to the momentum that environment-friendly fuels are experiencing in Southeast Asia and are pleased that our CNG solutions are helping reduce pollution in Indonesia."
The company expects deliveries to mainly occur in the third quarter.