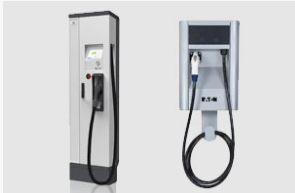 Greenlots, a global provider of open standards-based distributed energy resource solutions, says it was selected by Avista Utilities, located in Spokane, Wash., for a grid-integrated electric vehicle (EV) charging pilot that enables the utility to own and operate EV infrastructure.
Per the agreement, Avista will integrate Greenlots' SKY platform with over 200 EV chargers for residential, workplace and public charging sites throughout eastern Washington. This pilot is expected to provide Avista with a holistic view of scaling EV infrastructure sustainably with the grid and to inform intelligent, longer-term programs with utility-owned EV charging infrastructure.
Specifically, beginning in August, Avista will install and maintain 200 Level 2 chargers across different locations; 120 Level 2 chargers will be installed in single-family and multifamily residences for qualifying Avista customers, and the remaining 80 Level 2 chargers will be available to the public and used at select workplaces. Additionally, Avista will install seven DC fast chargers in convenient public locations.
Greenlots says that together with Avista, the companies will implement various demand flexibility strategies to demonstrate the feasibility of higher EV penetration – specifically, in a way that maximizes the utilization of existing grid assets and minimizes unnecessary distribution and capacity upgrades.
"We selected Greenlots for this pilot because it's an interoperable platform that provides a robust feature set for control at both the site and system level and allows for the use of a variety of different EV chargers, reducing operational risk and capitalizing on market innovations as the pilot proceeds," says Kevin Christie, vice president of customer solutions at Avista. "It also affords Avista opportunities to better engage with our customers while reducing the region's carbon footprint."
"We expect this pilot to help accelerate EV adoption that can benefit all customers and provide important information for smart, cost-effective programs in the future that involve utility-owned charging infrastructure," he adds.
According to Greenlots, this EV charging pilot aims to demonstrate how using demand response and smart charging programs can help reduce costs and create a more reliable and less expensive grid by shifting charging to occur during times of lower system energy demand.
Greenlots' SKY platform supports Open Charge Point Protocol for charger-to-central-system communication, SEP 2.0, and Automated Demand Response (OpenADR 2.0b) for flexible EV charging under diverse grid conditions. Greenlots' hardware agnostic software provides utilities, including Southern California Edison, Hawaiian Electric, the Southern California Public Power Authority and others, with a platform that bridges electric mobility, demand side management and behind-the-meter energy storage markets for the built environment.
"Large-scale deployment of electric vehicles is required to achieve national greenhouse-gas reduction goals. Utilities are uniquely positioned to provide broad-based and cost-effective access to EV charging infrastructure to help make this transition possible," says Greenlots CEO, Brett Hauser. "Greenlots is proud to be partnering with Avista and the state of Washington as they move towards electrified transportation and a sustainable energy future."