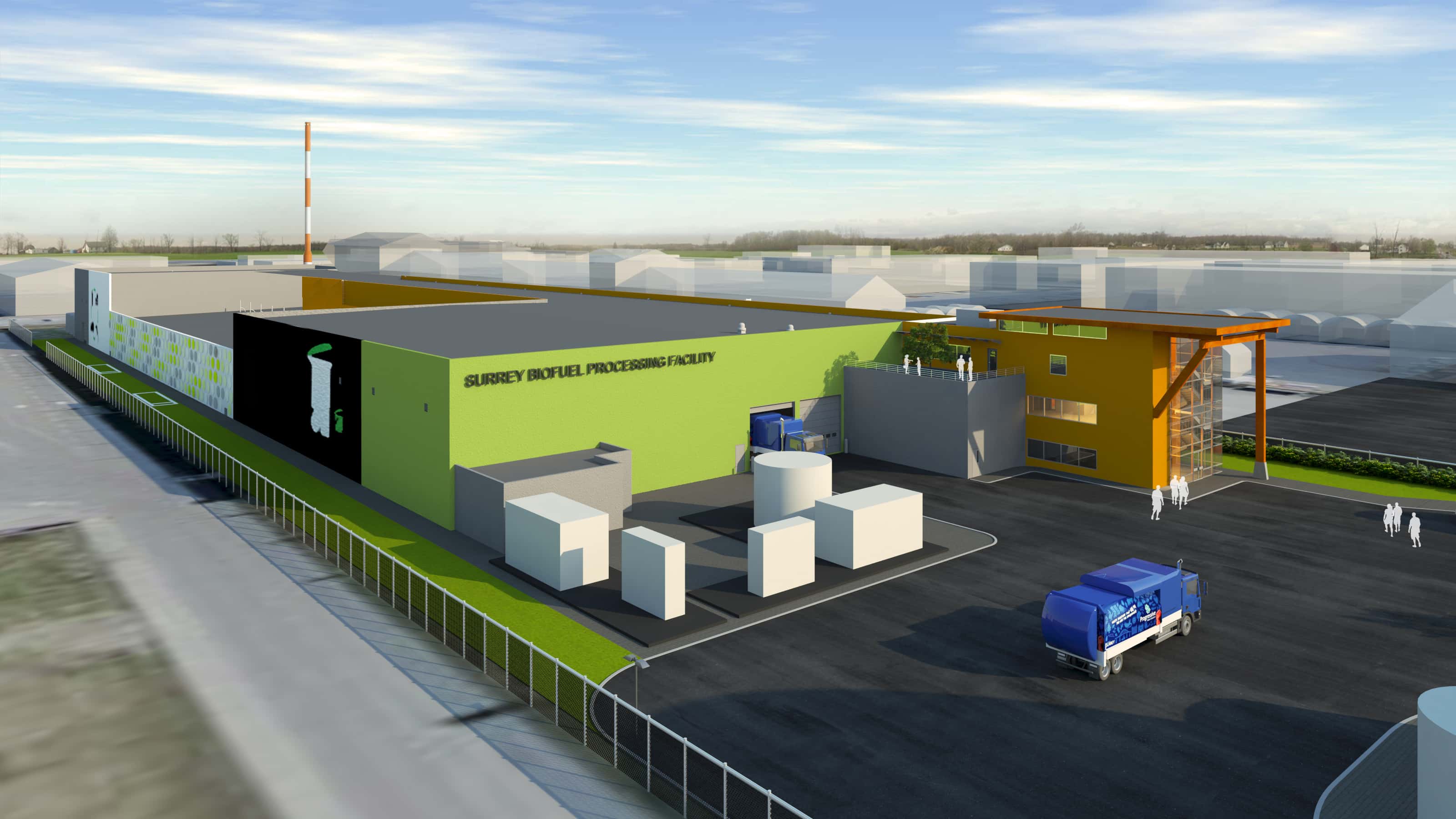 Greenlane Biogas has received a contract from Orgaworld Canada, which is a part of international waste-to-product business Shanks Group plc, to supply a biogas upgrading system and CO2 recovery unit for the City of Surrey's organic biofuel facility in British Columbia.
The facility, which is currently under construction, will have the capacity to process up to 115,000 tons of organic waste annually from the city's curbside collection program and commercial waste from the region. The organic waste will be fed into anaerobic digesters to generate biogas, which will be upgraded by the system to produce renewable natural gas (RNG) with methane purity greater than 97%.
"After reviewing various technology options for this project, we selected Greenlane Biogas for their proven experience, local support and technology solution," says Nigel Catling, the capital infrastructure director of Shanks Group. "Greenlane has previously completed two projects locally in Abbotsford and Delta, proving their technology works and the RNG produced from their systems meets the FortisBC specification."
The RNG will be used to fuel the city's fleet of natural gas waste collection and operations service vehicles and to supply the city-owned district energy system to heat and cool public and privately owned buildings in the City Centre community.