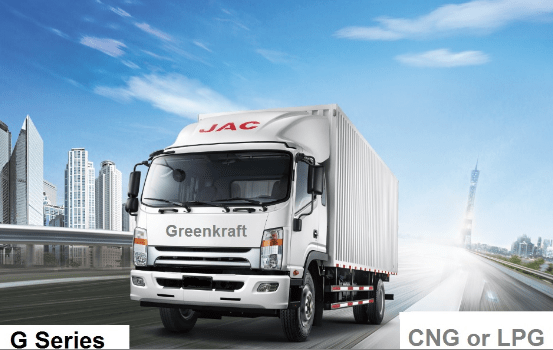 Greenkraft Inc., a California-based manufacturer of alternative fuel trucks and alternative fuel systems, states that it has achieved near-zero emissions on various alternative products running on alternative fuels.
According to Greenkraft, it is working on an 8.0-liter engine, which will be used in Greenkraft's Class 6 and Class 7 trucks running on compressed natural gas (CNG) and liquefied petroleum gas (LPG).
The company adds that it intends to take advantage of the incentives available for fleets that purchase near-zero emissions alternative fuel trucks to replace their diesel trucks. The incentives can range from $40,000 and up per truck through different government programs, according to Greenkraft.
The company is currently acquiring dealers throughout the U.S. to provide Greenkraft trucks to fleets in Classes 4 to 7.
Greenkraft made the announcement by way of its recently filed Form 10-K, which shows revenues for the last fiscal year up nearly 500% at $12,340,000, representing outstanding growth from 2014's posted revenue of $2,496,000.