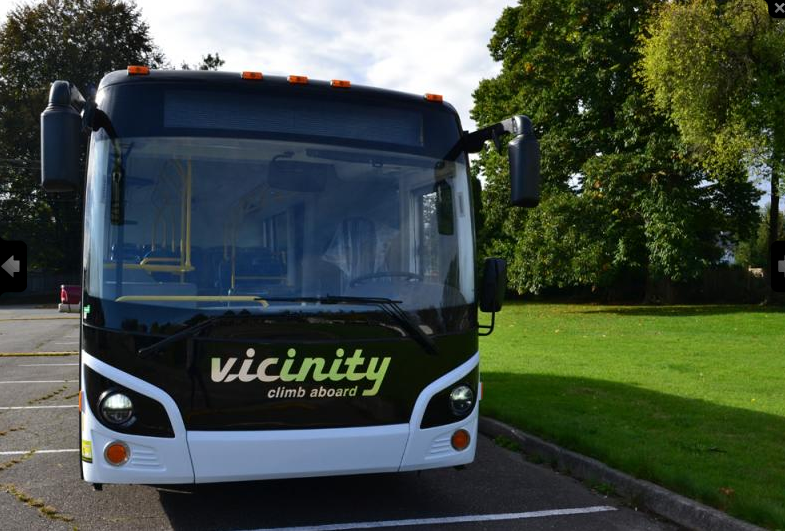 Grande West Transportation Group Inc., a Canadian bus manufacturer of heavy-duty midsize transit buses for sale in Canada and the U.S., is now offering clean-burning, low-emission Cummins ISB G engines for delivery on 2017 orders – a major addition to clean air propulsion options for its Vicinity bus line.
The ISB G Engine is powered by compressed natural gas (CNG) and is approved by both the U.S. Environmental Protection Agency and the California Air Resources Board.
According to Grande West, this certification represents a major emissions reduction well below current EPA nitrogen oxide emissions standards and greatly reduces particulate matter, providing major greenhouse-gas benefits.
Grande West says it has worked to engineer its CNG-powered Vicinity using components and systems that can deliver enhanced performance and reliability and offer the best maintenance and serviceability available in the market.
"We are seeing a growing demand for natural gas-powered buses," says Jean-Marc Landry, executive vice president of sales and marketing. "CNG has helped transit customers meet stringent clean air requirements and is now being requested on many tenders in Canada and the U.S. The CNG option has been a requirement in many of our tenders as transit agencies move towards lower operating costs associated with CNG."
Grande West is Buy America-certified, and along with ABG, its exclusive U.S. distributor, it is actively pursuing opportunities to sell Vicinity into public and private transit fleet operations.