Connecticut Gov. Dannel P. Malloy has announced that an additional $2.7 million in new funding is being made available to continue the consumer rebate program launched last year to promote the sale of electric vehicles (EVs).
The governor made the announcement during the opening ceremony of the 2016 Connecticut International Auto Show in Hartford, which brings together dozens of manufacturers and car dealers to showcase their latest models being offered to consumers, including many EVs.
The Connecticut Hydrogen and Electric Automobile Purchase Rebate Program – known as "CHEAPR" – provides a cash rebate for residents, businesses and municipalities that purchase or lease a battery-electric (BEV), fuel cell (FCEV) or plug-in hybrid vehicle (PHEV). FCEVs receive the largest rebate of $5,000, while PHEVs and BEVs receive incentives ranging from $750 to $3,000, based on battery size.
"This rebate program puts money back into consumers' pockets, while also supporting local retailers by helping make the price of electric vehicles competitive with a conventional car," said Malloy. "Putting more Connecticut drivers behind the wheel of an EV is what it will take to drive down harmful carbon emissions linked to climate change, reduce conventional pollutants that threaten our air quality and public health, and help motorists reduce the cost of owning and operating a car."
Since the launch of CHEAPR in May 2015, more than $2 million in rebates has been issued or reserved for the purchase or lease of 960 EVs in Connecticut. Consumers purchasing EVs have the option to receive a reduction in the price of their vehicles under this initiative at the point of sale. The announcement says that this upfront cost reduction is critical because EVs may cost more than their conventional counterparts, and their residual value can be lower because of their rapidly evolving technology. Notably, 81% of consumers have transferred their rebates to their dealers and received the rebates immediately.
Funding for CHEAPR, which is administered through the EVConnecticut program, comes from funds that were made available to the state as a result of an agreement that allowed for the merger of Northeast Utilities and NSTAR. The merger of those companies, now known as Eversource Energy, was completed in April 2012.
The initiative was created by the state in consultation with the Connecticut Automotive Retailers Association (CARA), a statewide trade association representing over 250 franchised new car and truck dealerships primarily engaged in the retail sale of new and used motor vehicles, both foreign and domestically produced.
"Electric vehicle incentive programs are extremely effective, and this rebate helps consumers think about alternatives that are good for the environment, as well as their bottom line, when deciding to invest in a new car," said Jim Fleming, president of CARA. "CARA thanks Governor Malloy for having the foresight to secure this additional funding and continuing to strengthen the EV market in Connecticut."
Commissioner Rob Klee of the Connecticut Department of Energy and Environmental Protection, which administers EVConnecticut, explained that continuing the consumer rebate initiative will help the state meet its goals as part of an eight-state effort to put 3.3 million zero-emission vehicles on the road by 2025 and that Connecticut will continue to find creative means to support the development and rollout of adequate infrastructure and other efforts to promote the market uptake of PHEVs and FCEVs.
"The transportation sector is responsible for about 40 percent of the carbon emissions in Connecticut, and we must address that challenge if we are going to meet the state's aggressive climate change target of reducing emissions 80 percent from 2001 levels by 2050," he said.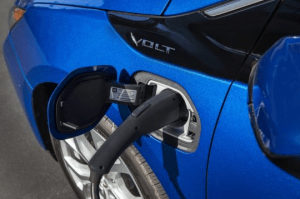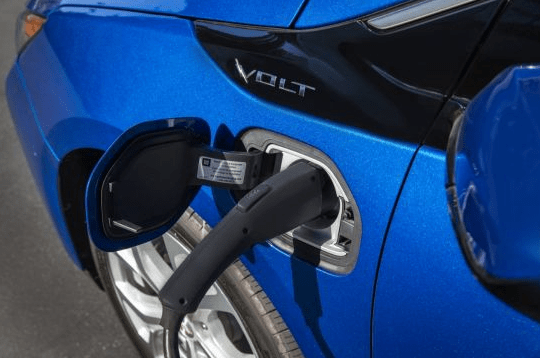 During the Connecticut International Auto Show opening ceremony, Klee recognized the Chevy Volt as the first-ever "2016 CHEAPR EV of the Year" due to the vehicle's popularity under the CHEAPR program.
Since the launch of the program, 327 Volts have received rebates – nearly double that of the second-place EV. The second-generation Volt has a 53-mile rated electric-only range, boasting that nearly 90% of all trips can be made solely on electricity, as the average driver travels no more than 40 miles per day.