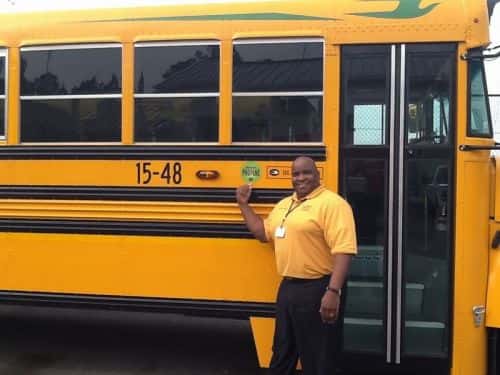 Valdosta City Schools (VCS), located in Valdosta, Ga., has received its first propane autogas (LPG) school bus.
According to VCS, the Blue Bird bus features a Ford engine with a ROUSH CleanTech fuel system, and propane supplier AmeriGas has partnered with VCS to provide on-site refueling.
VCS says its transportation department is looking for new and inventive ways to make a smaller environmental footprint and propane is a step in the right direction. The department is also eager to start saving on fuel costs, as well as on maintenance repair costs compared to diesel engines, VCS adds.
The Valdosta Board of Education will vote on April 13 to determine whether to buy 10 more LPG buses.
Photo: Edward Collins, VCS transportation supervisor, with the new LPG bus. Photo courtesy of VCS.