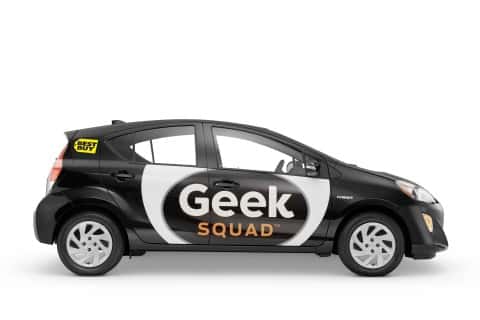 Geek Squad, a national organization of 20,000 IT professionals, has announced that it is adding 1,000 Toyota Prius c hybrid cars to its nationwide fleet.
The new vehicle bears an updated Geek Squad logo for the thousands of IT agents that make more than 5 million house calls and cover an estimated 12.6 million miles annually.
Geek Squad says it selected the Toyota Prius c as it will produce about half the emissions of the previous Geekmobile over the life of the vehicle. This makes it more attractive to Best Buy because of the company's commitment to reduce its own carbon emissions 45% by 2020.
The original logo reflected the Geek Squad's heritage as a computer repair service. It has been modernized to reflect the full range of services Best Buy offers today, with agents optimizing home theater systems, creating fast and secure home networks, and harnessing the power of the Internet of Things with smart home products.