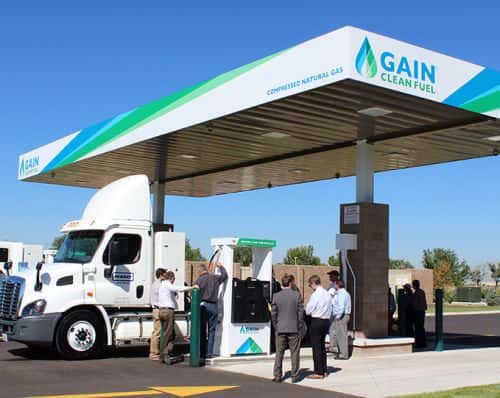 GAIN Clean Fuel has opened a new compressed natural gas (CNG) refueling location in Aurora, Colo., in the Denver metroplex, at 19401 E. 32nd Parkway.
CESO Inc. designed the project, and sister company DDC LLC provided on-site construction and management. GAIN Clean Fuel – a division of U.S. Oil – says the station will supply approximately 400,000 DGE of CNG in its first year of operation.
'We hope that regional carriers take advantage of this GAIN station and our growing network and see them as an incentive to consider converting their fleets,' says Erick Johnson, business development manager for GAIN Clean Fuel.
The new fast-fill station is located near Interstate 70, a major shipping corridor.