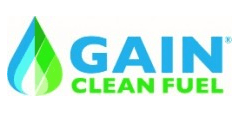 GAIN Clean Fuel, a brand of U.S. Gain, says it is continuing its partnership with FastFlow CNG, a division of Independence Fuel Systems, to build and manage another GAIN Clean Fuel and FastFlow CNG co-branded compressed natural gas (CNG) station in southern Texas.
Located at 15668 N. U.S. Highway 83 in Laredo, Texas, the station will meet the CNG fueling needs of C.A.T. Inc., a North American transportation and logistics services company, and other trucking fleets with the alternative fuel to support the growing number of CNG trucks in the area.
"This site will complete the network of CNG stations we need to fuel CNG trucks on our routes," says Daniel Goyette, president of C.A.T. Inc. "We have successfully added CNG to our fleet over the past year and have seen substantial savings in emissions. As a carrier, we're proud to do our part to ensure pollution from the trucking industry is minimized so we can leave the planet in a better place for the next generation."
"C.A.T.'s commitment to improve sustainability for the trucking industry is evident in their approach to convert 100 trucks at once," says GAIN Clean Fuel General Manager Bill Renz.
This new station, along with four additional GAIN Clean Fuel stations opened last year in Toronto; Coteau-du-Lac, Montreal; Charlotte, N.C.; and Scranton, Pa., as part of the partnership, will be combined with the existing GAIN Clean Fuel North American network to provide C.A.T. with access to a reliable source of CNG.
FastFlow CNG and GAIN Clean Fuel say they are joining together in this effort to provide fleets with a quality, fast-filling CNG choice on this well-traveled lane connecting the U.S. to Mexico.
This GAIN Clean Fuel/FastFlow CNG station is scheduled to be open in September.