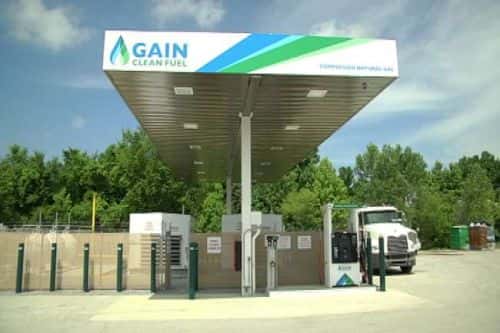 Evergreen Transport LLC and U.S. Oil division GAIN Clean Fuel have cut the ribbon on a new compressed natural gas refueling facility in Alabama that the companies first announced earlier this year.
The GAIN-branded station, which is located at an Evergreen Transport fueling and maintenance facility at 8278 Hwy. 25 in Calera, Ala., will primarily support Evergreen's own fleet of heavy-duty natural gas vehicles (12 trucks, for starters). The station is also open to other fleets and the general public.
Alabama's 13, a Birmingham-based NBC affiliate that was on hand for the ceremony this week, reports that the station's volume for 2014 will be approximately 300,000 DGE of CNG.
Photo by Alabama's 13