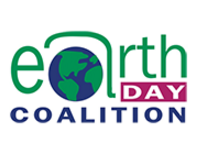 With support from the Ohio Environmental Education Fund, the Earth Day Coalition (EDC) says it will produce the Reducing Greenhouse Gas Emissions project, which will include three Fuel for Thought workshops designed for local fleet directors and one Workforce Development Opportunity in Alternative Fuels workshop for area educators.
As reported, the Fuel for Thought presentations will provide attendees with an opportunity to learn about alternative fuels, funding availability for vehicles and infrastructure, and personnel training required for operating alternative fuel fleets.
Attendees will have an opportunity to network with alternative fuel professionals and learn about the benefits and challenges to operating compressed natural gas (CNG), propane and electric vehicle (EV) fleets.
The first Fuel for Thought workshop will be held on Friday, Jan. 27, from 9 a.m.- 11 a.m. at Greater Cleveland RTA and will highlight CNG vehicles and fleet operations.
The CNG presentation will include the following:
Ace Taxi owner Devo Bavishi will share insights as an owner and operator of a CNG taxi fleet in northeast Ohio. Approximately 65% of Ace Taxi's 165 vehicles operate on CNG, and its fleet is expanding to include 15 Super Shuttle buses. Additionally, Ace Taxi operates one of two publicly accessible CNG fueling stations in the greater Cleveland area. Ace Taxi worked with Clean Energy in 2012 to install fast-fill CNG dispensers that allow vehicle operators to fill vehicles at similar rates to conventional fuels.
Marcus Gillete, director of public and government affairs for the Coalition for Renewable Natural Gas, will discuss the benefits of renewable natural gas sources. The Coalition for Renewable Natural Gas is a member-led nonprofit organization dedicated to the advancement of renewable natural gas (biogas, biomethane or RNG) as a clean, alternative and domestic energy resource.
Bill Davis, director of the National Alternative Fuels Training Consortium (NAFTC), will present on the personnel requirements for operating an alternative fuel fleet. NAFTC is a nationwide training organization, with international centers in Canada and China. NAFTC develops and disseminates curricula on alternative fuel and advanced technology vehicles and presently offers more than 35 courses and workshops.
The two additional workshops on propane and EVs will be held on Feb. 24 and March 24.
The workshop series is free to attend for EDC members, $10 per workshop for fleet representatives and $25 per workshop for industry representatives.
EDC's Clean Transportation Program is the U.S. Department of Energy Clean Cities Coalition representing northeast Ohio. The group brings together stakeholders in the public and private sectors and provides educational tools, networking services and technical assistance to transition to alternative fuels.