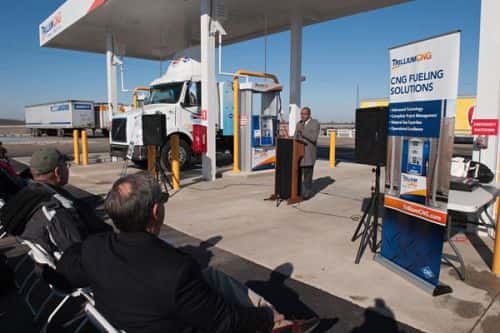 Frito-Lay North America has cut the ribbon on a new compressed natural gas (CNG) refueling station in Jonesboro, Ark., built in partnership with Integrys Energy Group Inc. business unit Trillium CNG.
This facility is located in the Jonesboro Industrial Park at 9400 Highland Dr., less than a mile from Frito-Lay's Jonesboro plant and about seven miles from U.S. Highway 63. Frito-Lay is using the station to refuel its local fleet of Class 8 natural-gas-powered tractors.
'The CNG station features two dispensers and Trillium's high-performance fast-fill hydraulic intensifier,' says Mary Boettcher, president of Trillium CNG.
Trillium notes that by the end of June 2014, it will be operating 81 CNG stations nationwide – 54 of them public-access sites.