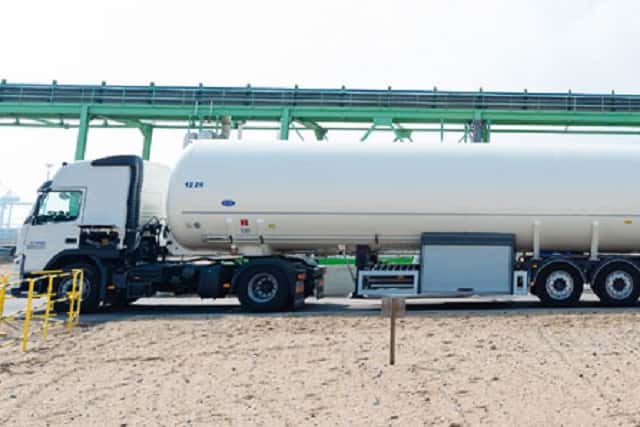 French electricity provider ENGIE has announced that between now and 2020, it will invest EUR 100 million in the setup of compressed natural gas (CNG) and liquefied natural gas (LNG) stations for European fleets of trucks using natural gas and biogas.
In order to achieve this goal, ENGIE says it will have to continue its active involvement with customers committing to move to alternative fuels – notably, the truck manufacturers and the national and European authorities. The investment will cover the building of 30 CNG stations in France and nearly 70 LNG stations in several other European countries. ENGIE estimates that there are approximately 3,000 CNG and 75 LNG filling stations currently located across Europe.
ENGIE says that it has 15 years of operational experience with 140 CNG stations, most of which are located in France, with four early LNG stations in France and the Netherlands. ENGIE is also engaged in the promotion of LNG as a marine fuel, with a bunkering vessel designed in partnership with NYK and Mitsubishi Corp. to be operational by the end of this year in Zeebrugge, Belgium.
ENGIE is also supplying LNG by truck to waterway barges on the Rhine river, and it will build a fixed LNG station for both ships and trucks in the port of Antwerp, Belgium.