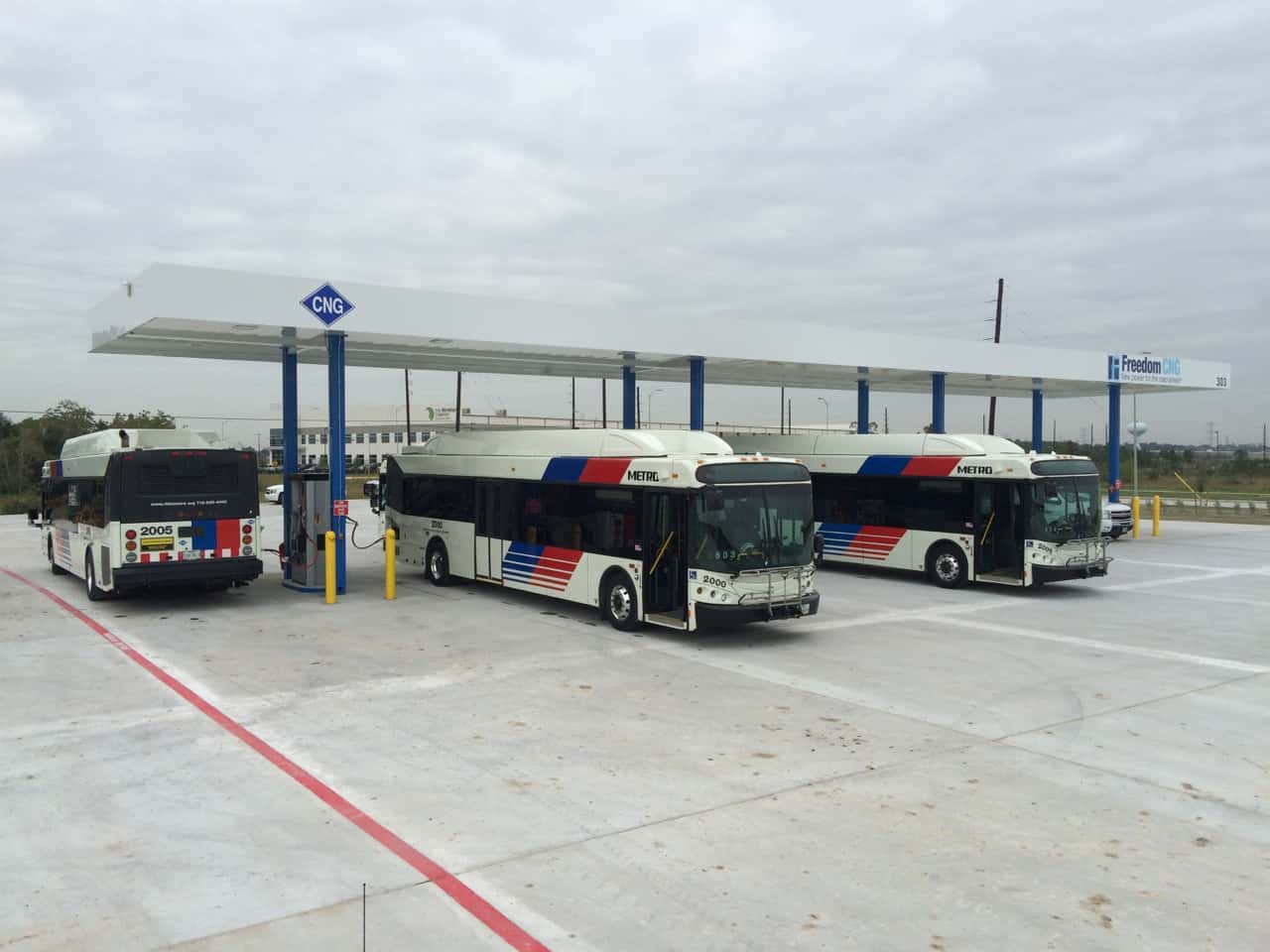 Freedom CNG has opened its third Houston-area compressed natural gas (CNG) fueling station in the new Pinto Business Park at 303 Fallbrook Rd. for serving private- and public-sector fleets. The new station, open 24 hours, will also fuel METRO's new fleet of 50 CNG-powered transit buses.
Houston is home to 15 CNG fueling stations, three of which are owned and operated by Freedom CNG. The company also services fleets from its CNG fueling stations in southeast Houston.
About 2,000 vehicles fueled by CNG currently operate on Houston roadways, around 2% of all short-haul diesel vehicles in the area, according to Bill Winters of Freedom CNG.
"When it comes to encouraging the adoption of compressed natural gas for local fleet vehicles, we've barely scratched the surface," says Winters. "There's a strong argument to be made for compressed natural gas – both from an environmental and economic point of view."
Grants from the Houston-Galveston Area Council allow fleet owners to recover up to 75% of the cost to purchase an alternative fuel vehicle. Grants from the Texas Emissions Reduction Program and the Emissions Reduction Incentive Grants Program also are available.
"Ultimately, opening more fueling stations is critical to convincing fleet owners to adopt compressed natural gas to replace their diesel trucks," adds Winters. "Once they are confident that their trucks can access fueling stations around town, then CNG adoption will accelerate significantly."
Texas ranks third in the nation with 79 public CNG fueling stations, behind only California and Oklahoma, according to the U.S. Department of Energy.
Freedom CNG opened its new north Houston fueling station in cooperation with CenterPoint Energy Services, the Houston-Galveston Area Council, Pinto Business Park and the Greenspoint Business District.