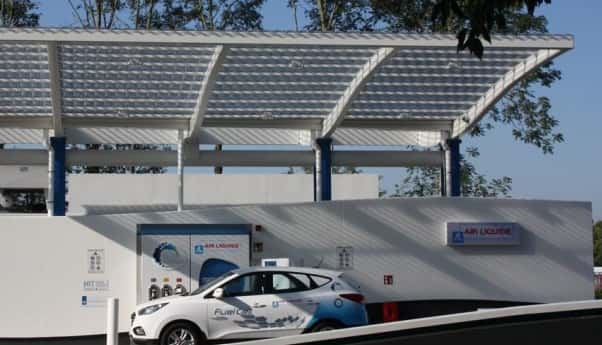 Hydrogen supply chain company Air Liquide has announced the locations of four hydrogen fueling stations planned for the Northeast region of the U.S. The stations will be open to the public and will provide consumers with the infrastructure required for zero-emission hydrogen fuel cell electric vehicles (FCEVs).
These stations are the first of 12 planned by Air Liquide in the Northeast as part of a collaboration with Toyota Motor Co. The initial network of hydrogen stations will span approximately 300 miles across five states and will support the introduction of hydrogen FCEVs, including the Toyota Mirai, on the East Coast. The stations are slated to open to the public by early 2017.
Air Liquide has entered long-term lease agreements for hydrogen stations in the following cities:
Hartford, Conn.;
Braintree, Mass.;
Mansfield, Mass.; and
Bronx, N.Y.
Air Liquide will produce hydrogen off-site and deliver it to the stations. The stations are being designed and constructed by Air Liquide and will be capable of fueling a hydrogen FCEV in approximately five minutes, which is comparable to filling a conventional gas or diesel vehicle. FCEVs such as the Toyota Mirai have a range of approximately 300 miles per fill, though the stations have the capacity to support other auto manufacturers as they begin to bring hydrogen FCEVs into the region.
To date, more than 75 hydrogen fueling stations have been designed and installed by Air Liquide worldwide.