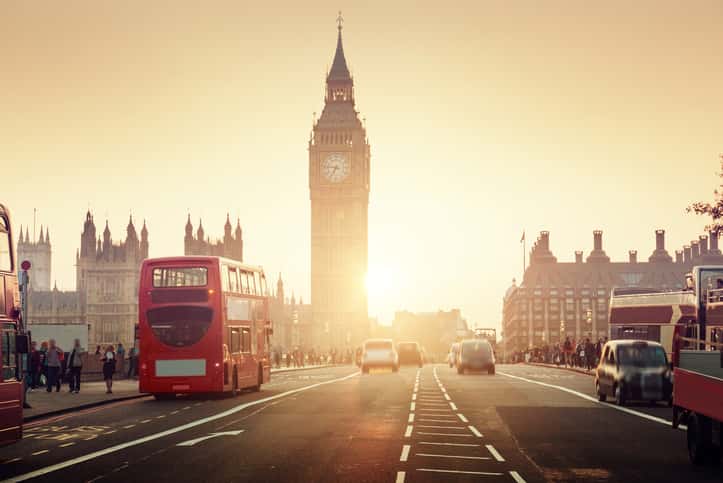 In a letter sent to London Mayor Sadiq Khan, former development minister Mike Foster urges the administration to back natural gas-powered heavy good vehicles (HGVs) to improve air quality in the city.
Earlier this month, a U.K. Department of Transport-backed study demonstrated that natural gas engines gave significant improvements in air quality over their diesel counterparts.
Foster now runs a not-for-profit association working in the energy sector – the Energy and Utilities Alliance, which includes the Natural Gas Vehicle Network. The network claims that this study provides an evidential base for the mayor to support natural gas-powered HGVs in this capacity.
In his letter to the mayor, Foster points out that HGVs account for 16% of U.K. road transport greenhouse gases and 21% of road transport NOx emissions, yet they make up just 5% of vehicle miles traveled and less than 2% of vehicle numbers.
The report, published by the Low Carbon Vehicle Partnership, suggests that compared with a diesel Euro 6 engine, a gas equivalent reduces NOx by 41% and NO2 emissions by 74%.
Foster writes, "Sadiq has made a great start to his mayoral term, and having worked closely with him, I know he is determined to do what is right for Londoners. I also know he looks at the evidence when making decisions. That is why the case for gas-powered engines to replace diesel is so compelling. The evidence on air quality is clear. Having gas HGVs in London is better than diesel. The vehicles are also quieter and have lower carbon emissions, too."
He continues, "The mayor of London can not only help improve local air quality, he can also set the agenda across the U.K. Our network is available to meet him and his team if they need any further information."
This news follows closely on the heels of the mayor's recent commitment to phasing out the purchase of new pure diesel buses, stating that no more pure diesel double-decker buses will be added to the capital's fleet from 2018.
Click here to read the full letter to Mayor Khan.