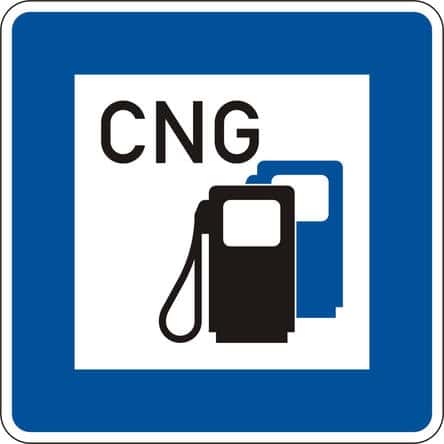 Beemac Trucking, a heavy-duty flat-bed carrier that specializes in hauling steel products across the continental U.S., is dipping its toes in natural-gas-powered transportation, beginning with compressed natural gas (CNG) tractors and a CNG refueling station.
The Pennsylvania-based company, which operates a fleet of about 250 trucks and has terminals all over the lower 48 states, is holding a ground-breaking ceremony on its CNG station next week – a development David Dudo, senior vice president of operations, says is a major stepping stone toward making Beemac's natural gas vehicle (NGV) initiative viable.
He tells NGT News that Hunt, Guillot & Associates LLC designed the station, and local engineering and contracting firm McCarl's Inc. won the bid to build the facility. The station will feature two fast-fill pumps, each with two dispensers – one for transit buses and other large NGVs, and one for smaller vehicles.
'There is a sizable up-front investment,' Dudo says. 'There's a lot involved with the project.'
Beemac is in the queue to secure grant money and other financial support, but the CNG station is not dependent on a booster. Equipment and construction will be privately funded through the company, which is committed to pursuing the project with or without subsidies.
'The return on investment is there,' he notes. 'It's easy to do the math.'
The company will own the station and use it for its fleet vehicles, as well as make the station open to the public. The site is in Ambridge, Pa., centrally located in Pittsburgh steel country, and that's where Beemac will start deploying natural-gas-powered Class 8 daycabs among its local fleet. Ten will come online immediately upon completion of the CNG station (scheduled for early 2013), and another 10 to 15 will follow within a year.
Dudo says the company has not yet selected the truck OEM, but price quotes from Beemac's dealer partners are expected to arrive as early as this week. He anticipates that the premium will be up to $60,000 per unit for brand-new trucks with factory-installed CNG engines.
CNG conversions cost about half that figure, but the company wants new stock – mainly to take advantage of the new ISX12 G from Cummins Westport Inc. Beemac reserved access to this much-anticipated 12-liter powerplant, which Cummins Westport says will go into production early next year.
The timing of the new natural gas trucks' delivery was set to coincide with the completion of Beemac's CNG station. Access to fuel, of course, is critical. The station will ensure that the company's local fleet never runs dry.
Whether – and when – Beemac rolls out NGVs across its entire fleet is mostly a function of how quickly CNG becomes available in all the parts of the country where the company needs it.
'As the fueling infrastructure gets there, the goal would be to replace the entire fleet,' Dudo says, noting that he is confident that CNG will become ubiquitous. But he, like most of the transportation sector, is simply unsure if the wave is coming in a year, three years or further down the line.