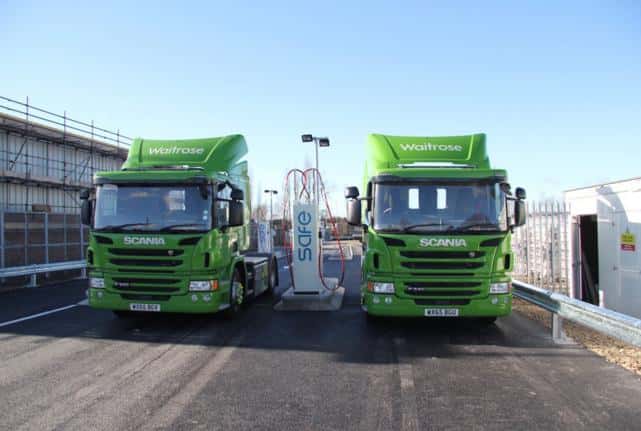 CNG Fuels, in partnership with National Grid, has unveiled a new filling station in the U.K., allowing vehicles to fill up on compressed natural gas (CNG) directly from the high-pressure local transmission system.
The new facility is the first of its kind in the U.K., according to CNG Fuels, and boasts a high-pressure connection delivered by National Grid. This key piece of transport infrastructure is capable of refueling more than 500 heavy-duty trucks per day.
The new CNG filling station will be accessible around the clock, 365 days a year. The facility also supplies 100% renewable biomethane (bio-CNG). The bio-CNG is made from waste at anaerobic digestion plants and delivered to the filling station through the National Grid pipeline system.
"Even though the price of diesel and petrol has recently plummeted, the wholesale price of natural gas has also dropped," says Philip Fjeld, director of CNG Fuels. "Our customers can still enjoy a pump price of CNG at our Leyland station that is more than 30 percent cheaper than the equivalent price of 1 liter of diesel."