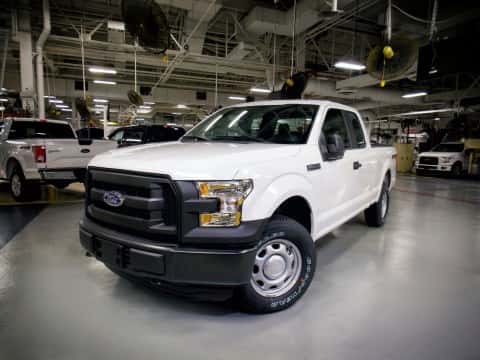 Ford Motor Co. has kicked off production of its model-year 2016 Ford F-150 pickup truck model with the ability to run on compressed natural gas (CNG) or propane autogas (LPG). The automaker says the first new half-ton truck with a gaseous-fuel prep package recently rolled off the assembly line at its Kansas City plant.
In May, Ford announced that it will offer its 2016 F-150 with the 5.0-liter Ti-VCT V8 engine with a factory-installed, gaseous-fuel prep package that includes hardened valves, valve seats, pistons and piston rings so it can operate on natural gas, propane or gasoline through separate fuel systems.
At the time, Jon Coleman, Ford fleet sustainability and technology manager, explained, "We surveyed customers likely to use natural gas or propane, and 72 percent told us they want to have these alternative-fuel capabilities available on [the] F-150 with the 5.0-liter V8 engine. We expect the gaseous-fuel prep package will be even more popular than it was on the 2014 F-150 with the 3.7-liter V6 engine."
Now, Coleman says he's excited to see the first 2016 CNG/LPG-prepped F-150s headed to customers.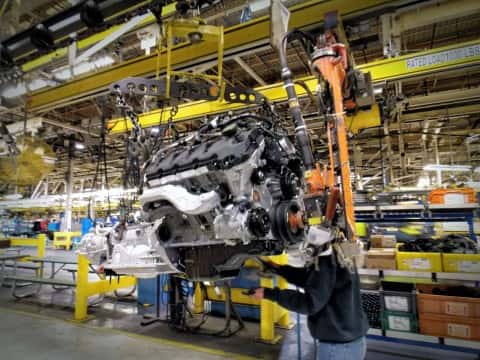 "Whether running on gasoline, gaseous fuel or both, the 5.0-liter V8 F-150 offers hardworking customers terrific towing and payload and, now, the ability to operate on alternative fuel," he comments.
Ford notes that when equipped with a bi-fuel CNG engine package, the 5.0-liter V8 F-150 is capable of achieving more than 750 miles on combined tanks of gasoline and CNG, depending on tank size. The Ford F-150 with 5.0-liter V8 has a U.S. Environmental Protection Agency-estimated rating of 22 mpg on the highway and 18 mpg combined, the company adds.
Ford says a CNG/LPG engine prep from the factory costs $315 before the customer chooses a Ford Qualified Vehicle Modifier (QVM) to supply fuel tanks, fuel lines and fuel injectors, and upfits run approximately $6,000 to $9,500, depending on fuel tank capacity.
Ford QVMs that previously revealed plans to offer alternative fuel versions of the 2016 pickup include Westport Innovations Inc., which displayed a CNG-powered F-150 in May and later announced a dedicated autogas offering with partner CleanFUEL USA, and IMPCO Automotive, which showcased its autogas version with the Propane Education & Research Council earlier this year.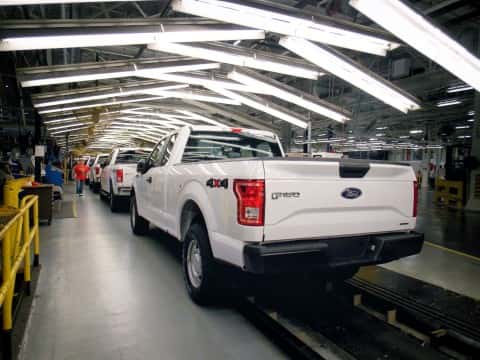 With production of the 2016 F-150 now under way, Ford says it offers eight factory-available vehicles with a gaseous-fuel prep option. In addition to F-150 with 5.0-liter Ti-VCT V8, these include the following:
– F-250 and F-350 Super Duty pickup with 6.2-liter V8
– F-350 to F-550 Super Duty chassis cab with 6.2-liter V8 or 6.8-liter V10
– F-650 and F-750 chassis cab with 6.8-liter V10
– F-53 and F-59 stripped chassis with 6.8-liter V10
– Transit Connect van and wagon with 2.5-liter I-4
– Transit van, wagon, cutaway and chassis cab with 3.7-liter Ti-VCT V6
– E-Series cutaway and stripped chassis with 6.8-liter V10