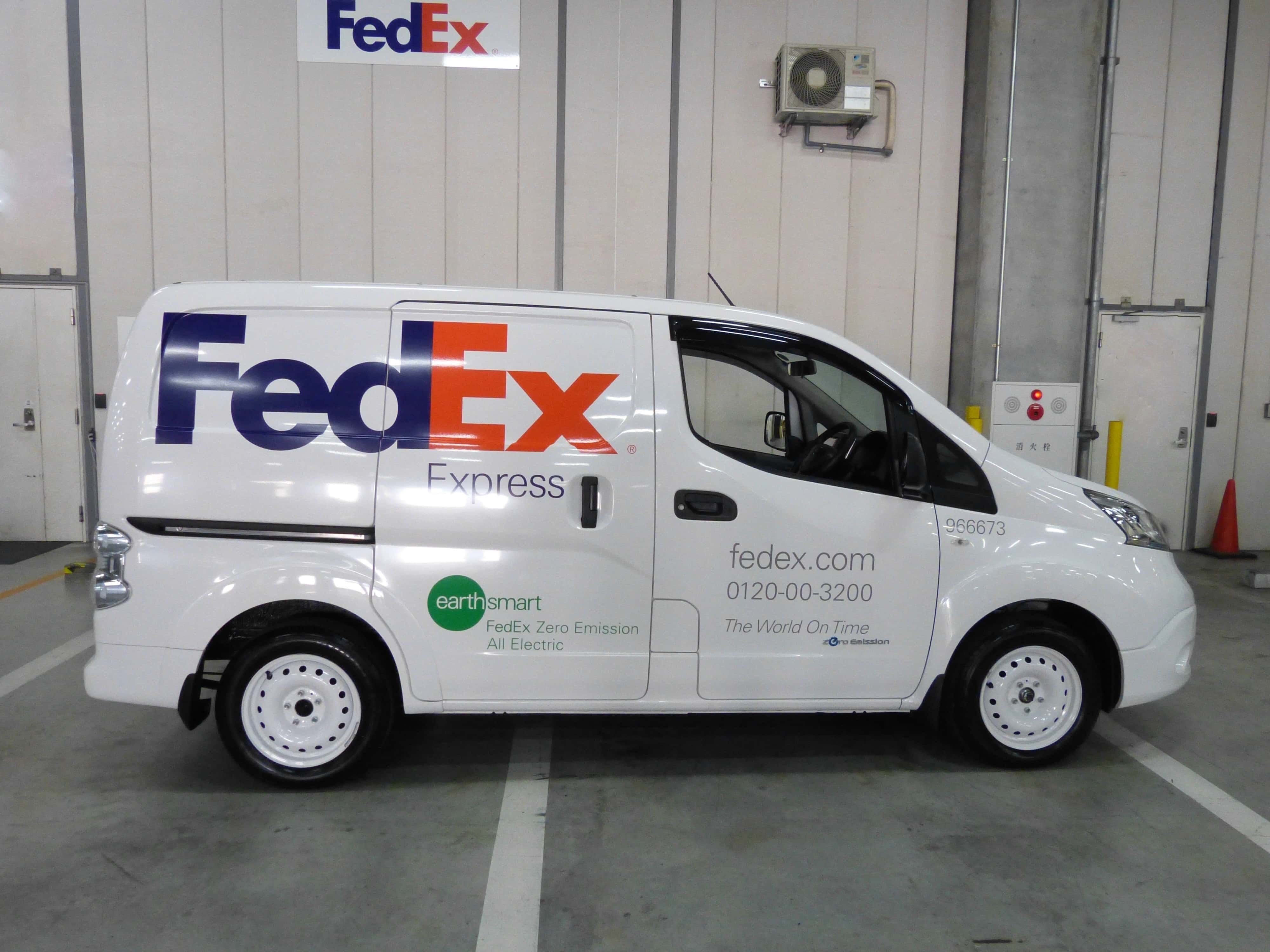 FedEx Express in Japan is introducing two all-electric Nissan e-NV200 vehicles at the Shinsuna station for Tokyo-area pickups and deliveries. FedEx also installed an e-NV200 battery charging station at the facility.
Based on the Nissan Leaf, the e-NV200 uses the same 24 kWh battery pack and electric drivetrain as its compact car cousin. The e-NV200 is rated at 106 miles per charge on the European testing cycle, which translates to about 84 miles using the U.S. Environmental Protection Agency testing cycle. Using a CHAdeMO fast charger, the e-NV200 can get as much as an 80% charge in 30 minutes.
The introduction of all-electric vehicles is one measure in the FedEx long-term approach to environmental issues, the company says. As of 2014, FedEx says it has 397 hybrid vehicles, 404 electric vehicles, 132 natural gas-fueled vehicles and 40 hydrogen-fueled vehicles globally. FedEx Japan has seven hybrid vehicles and nine natural gas-fueled vehicles as of this month.
FedEx began testing the e-NV200 in America back in 2014. Although the Nissan e-NV200 has been available for sale in Japan and select European countries since last year, the automaker has yet to make it available for purchase in the U.S.