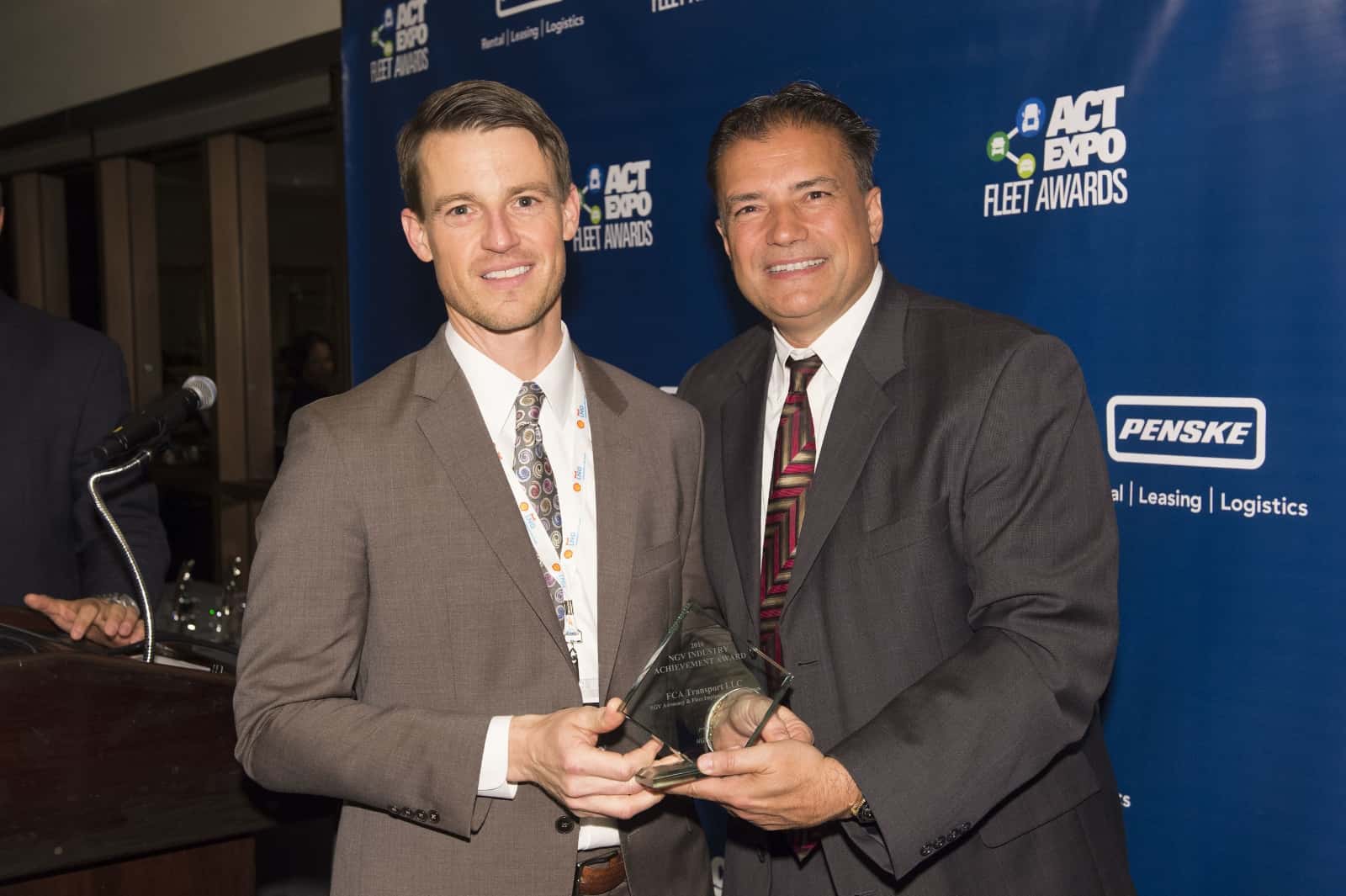 FCA US LLC, a North American automaker headquartered in Auburn Hills, Mich., has received the 2016 NGV Achievement Award from Natural Gas Vehicles for America (NGVAmerica) after making a $40 million investment to change over all 179 Detroit-based parts-haulers to run on compressed natural gas (CNG) rather than traditional diesel.
According to the automaker, this move gave FCA US the largest private fleet of CNG-powered heavy-duty vehicles in the state of Michigan.
NGVAmerica says its achievement awards recognize national innovators and early adopters for their outstanding leadership, vision and innovation to advance natural gas as a vehicular fuel.
"To make this bold move, we conducted more than two years of research and planning, executed an extensive pilot program with CNG trucks and provided more than 6,000 hours of training to our drivers and skilled trades people," says Steve Beahm, senior vice president of supply chain management for FCA North America. "We look forward to seeing how other companies embrace CNG to transform their fleets."
FCA Transport's Detroit terminal, built in 1965, is located just across from the Detroit city airport. The company claims to have spent $1.8 million to enable the 36,000-square-foot maintenance facility to handle the new CNG-powered fleet. FCA US asserts the $5 million on-site CNG fueling station is the largest private CNG station in North America.
"FCA US is now among an elite group of national fleets who have taken an ambitious step to reduce dependence on foreign oil while reducing their operating costs," says Matthew Godlewski, president of NGVAmerica. "As the nation's largest fleets continue to both reduce environmental impact and improve bottom line, we look to companies like FCA US to help pave the roads for other fleet managers as they determine which technologies and efficiency measures will garner the greatest return on investment."
Matthew Godlewski (left), president of NGVAmerica, presents Marty DiFiore (right), head of FCA Transport, with the 2016 NGV Achievement Award.