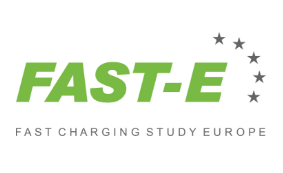 The Fast-E project, co-financed by the European Union (EU) and nine companies, including Renault, in Berlin and Brussels, has officially launched, with the goal of installing 241 charging stations in Germany and 37 in Belgium by the end of the year.
Further, a sister project between the Czech Republic and Slovakia will add another 30 charging stations.
The quick-charging stations installed as part of the Fast-E project feature an up to 50 kW power output, as well as a type 2 connector with a 43 kW power output. The project is expected to end in December 2017; the charging infrastructure will continue to operate commercially thereafter.
According to Renault, the 278 charging points will be set up every 80 kilometers along Germany and Belgium's main motorways; allow drivers of electric vehicles (EVs) to recharge; and, consequently, extend their EVs' range. Renault asserts that the total investment of the EU-funded cooperation is approximately EUR 18 million.
Renault adds that every one of the multi-standard fast-chargers spread out over four countries has AC and DC connections, allowing drivers to charge their EV batteries up to 80% within an hour.