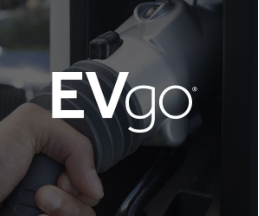 EVgo, a network of public electric vehicle (EV) fast-charging stations, and Driivz Ltd., a cloud-based EV infrastructure software platform, have partnered together to migrate EVgo's network to the Driivz software platform.
With this agreement, Driivz will become EVgo's preferred IT solutions service provider in North America and make significant enhancements to its platform to support the advanced needs of EVgo.
As reported, the new platform will improve EVgo's existing service offered to its customers and business partners in the U.S. EV charging ecosystem.
"Following an extensive worldwide review of options, EVgo selected Driivz as the most user-friendly, stable, advanced and innovative [software-as-a-service] platform for the management of electric vehicle charging infrastructure available today," says Dave Schembri, CEO of EVgo. "We're thrilled to partner with Driivz to continue expanding our network and offering innovative services to both EV drivers and our business partners."
According to the companies, EV drivers using the EVgo network will be able to experience additional benefits, such as a new mobile application and upgraded Web portal that will enable remote vehicle charging. The partnership will also allow for an improved enrollment process in EVgo's wide assortment of billing plans, a simplified one-time payment process, special roaming billing capabilities and instant notification capabilities.
For retailers and other businesses that host EVgo's EV chargers at their locations, EVgo will offer a new direct access portal for charge reporting and data collection. For auto manufacturers that partner with EVgo on billing and promotion programs, EVgo says it will offer faster and more robust reporting, as well.