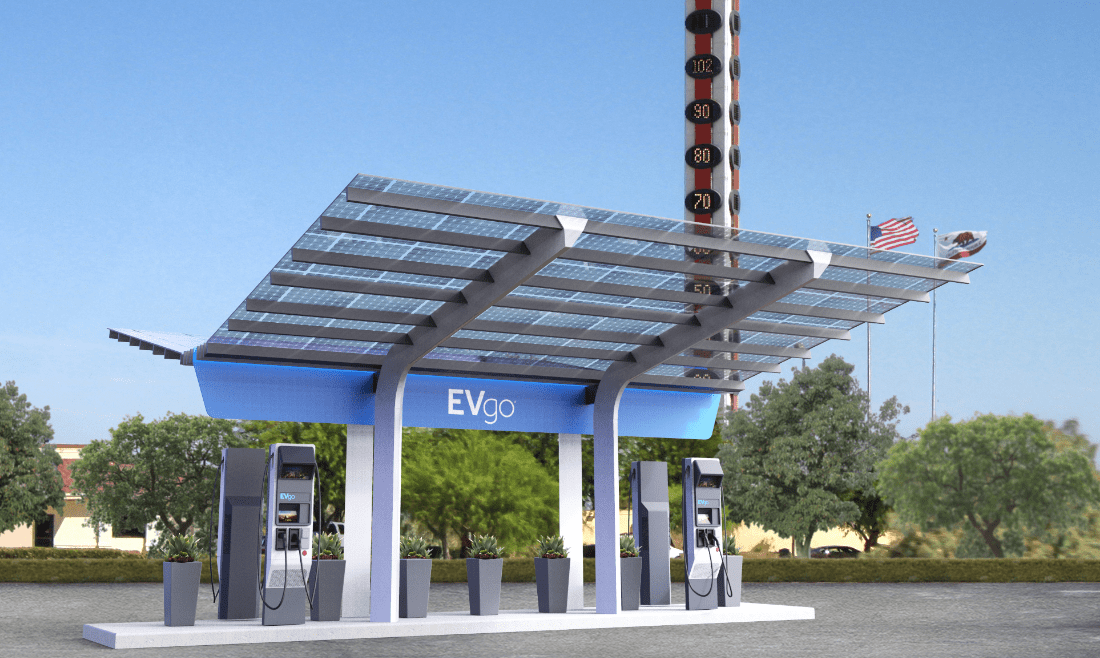 EVgo, operating a network of public electric vehicle (EV) fast-charging stations, says it has begun construction on a high-power U.S. public charging station capable of charging at a rate of up to 350 kW in Baker, Calif.
According to the company, which offers more than 800 DC fast-charging sites in over 60 U.S. markets, the new chargers are seven-times faster than any fast chargers currently available and represent a new level of convenience for EV charging.
When complete, EVgo's high-power charging station, located at the site of the World's Tallest Thermometer, will link Southern California to Las Vegas and complement EVgo's existing fast-charging stations throughout California and the U.S.
"EVgo is laser-focused on the needs of our customers, and they want faster charging at more locations," says Terry O'Day, vice president of product strategy and market development at EVgo. "The World's Tallest Thermometer high-power station is an important step for the EV industry, as this new standard will open the EV market to even wider audiences. When this station opens to the public next year, EV drivers will enjoy a new level of freedom."
As reported, the World's Tallest Thermometer station will include four high-power DC fast chargers and can accommodate an expansion of up to eight chargers in the future. The high-power chargers will be compatible with the two protocol standards used by all EV manufacturers: CCS and CHAdeMO. Notably, the site will include a solar canopy to help power the chargers, as well as backup batteries.
EVgo says it expects the project to be completed by June 2017.