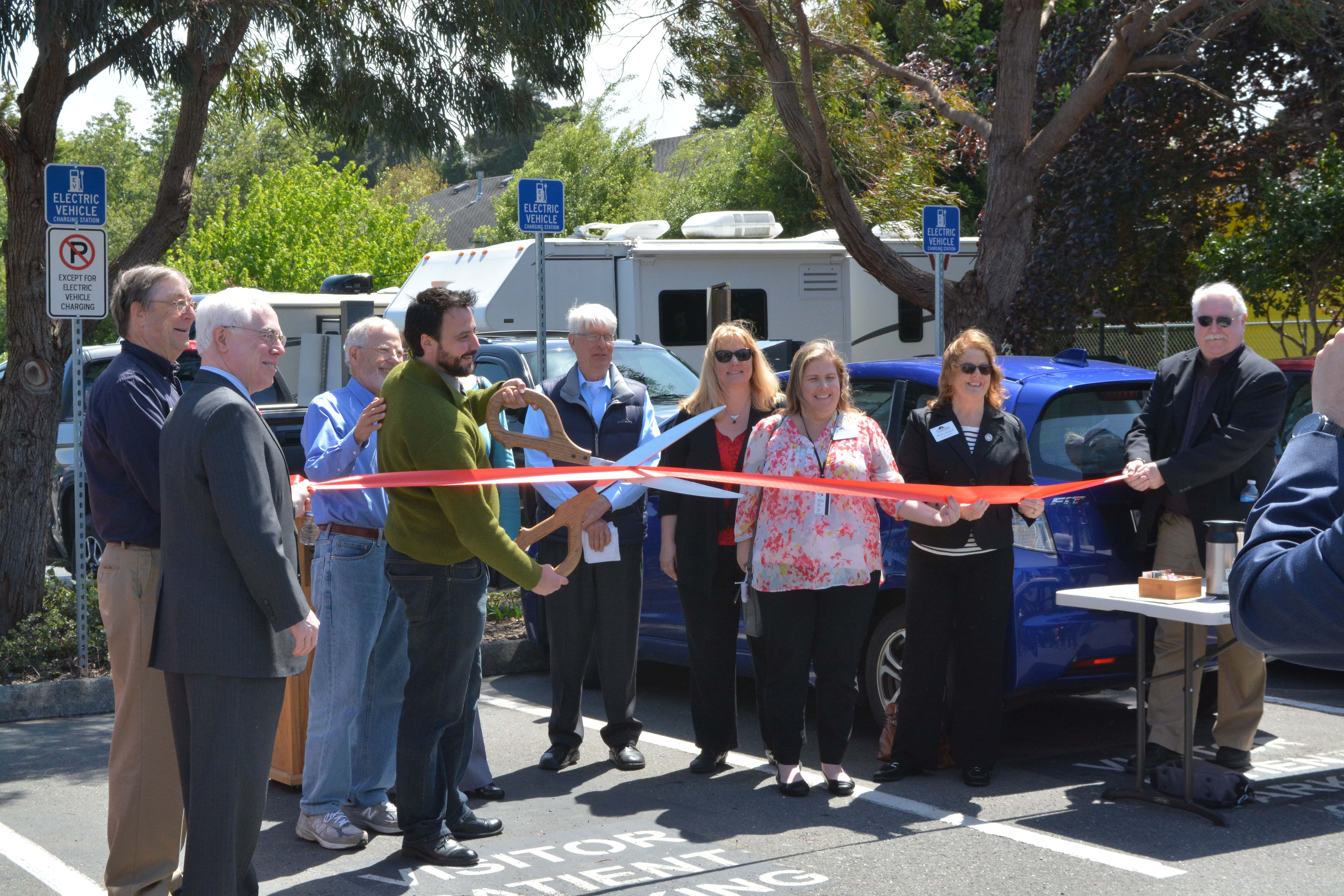 The Redwood Coast Energy Authority (RCEA) and Schatz Energy Research Center held a ribbon-cutting ceremony at St. Joseph Hospital in Eureka, Calif., on April 28 for the grand opening of nine public electric vehicle (EV) charging stations on the North Coast Electric Vehicle Charging Network, according to a release from RCEA.
RCEA teamed up with the Schatz Energy Research Center and PG&E to site and install the new stations with the following hosts: the Arcata Technology Center Partners, City of Trinidad, City of Ferndale, City of Fortuna, City of Rio Dell, L and A Enterprises, North Coast Unified Air Quality Management District, Roger and Nancy Brown of Brown Rental, St. Joseph Hospital, and the Willow Creek Community Services District.
RCEA says that funding for the development was provided by a grant from the California Energy Commission through its Alternative and Renewable Fuel and Vehicle Technology Program, in addition to other project partners.
"Here in Humboldt County, we are seeing a very strong and increasing interest in electric vehicles – Humboldt's EV sales as a share of all new car sales ranks third in the entire U.S. – and it is exciting to be able to expand EV charging infrastructure to continue and build on that momentum," says Matthew Marshall, the executive director of Redwood Coast Energy Authority.
RCEA currently manages public EV charging stations at 14 locations in Humboldt County.