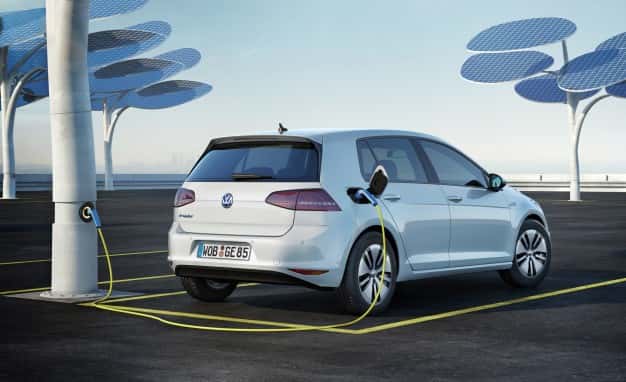 The U.S. Environmental Protection Agency (EPA) has reportedly asked Volkswagen (VW) to build electric vehicles (EVs) at its Chattanooga, Tenn., production facility, according to Reuters. The move could be seen as an act of contrition on VW's part for installing an emissions "defeat device" on 600,000 diesel-powered vehicles in the U.S.
The EPA and VW are still trying to find a solution for fixing or replacing those 600,000 vehicles, and VW has already pledged additional resources in its EV research. With the German automaker currently at the mercy of the EPA – as well as other regulatory groups in Europe where the emissions scandal is also playing out – VW may have no other choice but to build and sell electric vehicles as soon as possible.
VW currently offers just a single EV in the U.S., the 83-mile e-Golf. However, VW has also invested in solid-state batteries that could offer 400+ miles of "real world" driving range, and one VW executive said that the automaker is well on its way to delivering an EV with 186 miles of range. VW's luxury brand, Audi, has also signed a battery deal with LG Chem said to be worth hundreds of millions of dollars, giving the automaker a solid platform from which it can launch its EV ambitions.
It has been five months since the emissions scandal first made news, and VW's lack of a fix could give the EPA the leverage needed to force the automaker into expediting its EV plans.