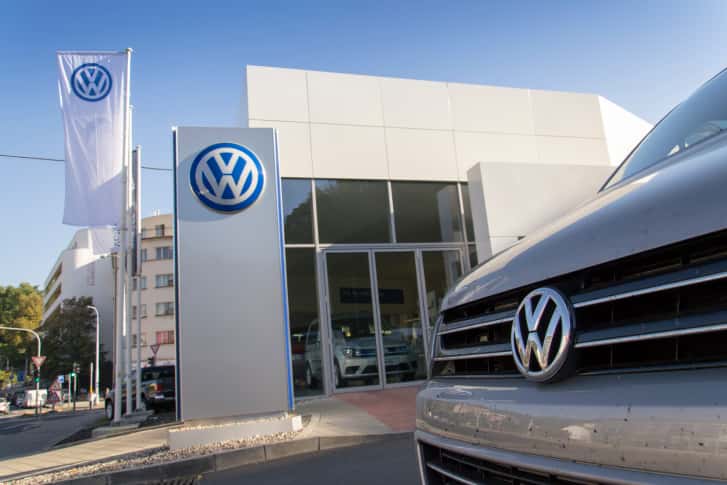 The U.S. Environmental Protection Agency (EPA) and the California Air Resources Board (CARB) have announced the approval of an emissions modification remedy, proposed by Volkswagen (VW), that will reduce the excess NOx emissions from a limited number of the VW 2.0-liter diesel vehicles with a so-called defeat device.
The vehicles eligible for this modification are referred to as "Generation 3" and appeared for a single year only, in model year 2015.
With this approval, VW can offer vehicle owners the choice to keep and fix their cars or to have them bought back. The test data and technical information that VW submitted to the EPA and CARB demonstrated that the emissions modification will not affect vehicle fuel economy, reliability or durability. The EPA and CARB say they confirmed those conclusions through independent testing and analysis at their own laboratories.
The Generation 3 vehicle models covered by the approved emissions remedy are the model-year 2015 diesel Volkswagen Beetle, Beetle Convertible, Golf, Golf SportWagen, Jetta and Passat, as well as the model-year 2015 diesel Audi A3.
According to the EPA, this approval means that VW can now notify customers that the emissions modification is available and can begin performing the modification at its dealerships. The approved modification requires both software and hardware replacement and will take place in two phases. The first phase involves a software change that is available to customers now; the second phase involves further software changes, as well as hardware changes that are not yet available.
In the first phase, VW will remove the defeat device software and replace it with software that directs the emission controls to function effectively in all typical vehicle operation. The EPA says the second phase will start approximately one year from now, when VW will install more software updates, as well as a new diesel particulate filter, diesel oxidation catalyst and NOx catalyst – all needed to maintain vehicle reliability and emissions performance over time.
"This is one more step on the road to cleaning up the mess created by Volkswagen's deception, but it is by no means the last step," says CARB Chair Mary D. Nichols. "There are more modifications to come for other model years and further penalties to be decided."