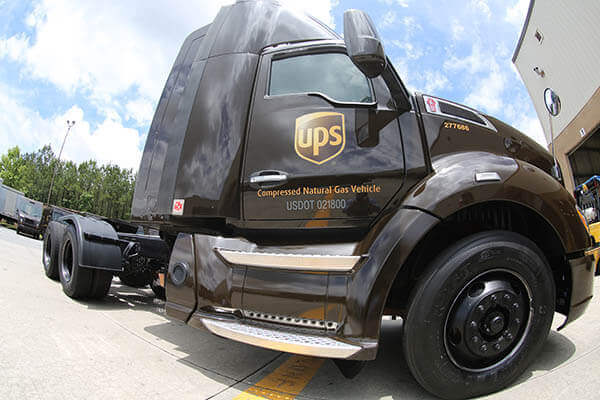 The U.S. Environmental Protection Agency (EPA) has awarded a Diesel Emissions Reduction Act (DERA) Clean Diesel Funding Assistance Program grant totaling $716,115 to the American Lung Association to reduce diesel emissions in fleets of United Parcel Service (UPS) vehicles.
The funding goes toward UPS vehicles operating in Alabama, Florida, Georgia, Kentucky, North Carolina, South Carolina and Tennessee.
The grant will be used specifically to replace 24 short-haul Class 8A vehicles owned and operated by UPS. The vehicles will be replaced with newer cleaner-diesel vehicles, newer compressed natural gas vehicles or newer liquefied natural gas vehicles. This investment will collectively cut air emissions of nitrogen oxide, PM2.5, hydrocarbons and carbon dioxide, says the EPA.
"Region 4 is proud to support clean diesel grant investments, which promote innovative air quality projects," says Mary S. Walker, the EPA's acting Region 4 administrator. "Most importantly, these investments ultimately provide a health benefit to the Southeast by eliminating exposure to diesel exhaust."
More on UPS' longtime alternative fueling efforts can be read here.